Samuel Johnson LLD by Wiliam Thomas Fry, 1816
Regular price

Sale price

$39.00
Archival Giclée Art Print
Certificate of Authenticity
One Tree One Print Commitment
Limited Edition of 100
Worldwide Shipping
Free UK shipping on all orders over £100
Collectible museum-grade fine art print, hand-printed in England and individually finished with a monogram emboss. Each sale directly supports the artisan. Listed dimensions include a white border for easy framing.
---
ABOUT THIS PRINT

Samuel Johnson is one of the great figures in the history of English literature. A poet, an essayist, a writer of fiction, and most famously of all, a lexicographer. His was also an intensely political life. He was sceptical of the prevailing Whiggish political culture, which promoted expansion, projects, and risk. 'Trade may make us rich, but riches, without goodness, cannot make us happy', he once wrote. This print dates to the 1770s when Johnson was at the height of his reputation. His poor eyesight (he was blind in one eye) made it necessary for him to hold papers very close. As such this print, made after a more famous portrait, captures both Johnson's intellectual power and his physical weakness. – Peter Moore
Published: May 29th, 1816
Artist: William Thomas Fry (based on an original oil painting by Sir Joshua Reynolds, 1775)
Remaster: Joshua Barrett
Original Format: Engraving
Commercial Use: ⇲ License this Image
PRINT CREDENTIALS

Presented on 310gsm Hahnemühle German Etching®; a traditional mould-made copperplate printing paper, characterised by its extraordinary velvety tactile feel and its fine, clearly defined felt structure.
ORIGINAL CAPTION

"Engraved by W. T. Fry from an original by Sir Joshua Reynolds. SAMUEL JOHNSON L.L.D. Published May 29 1816 by T. Cadell & W. Davies, Strand."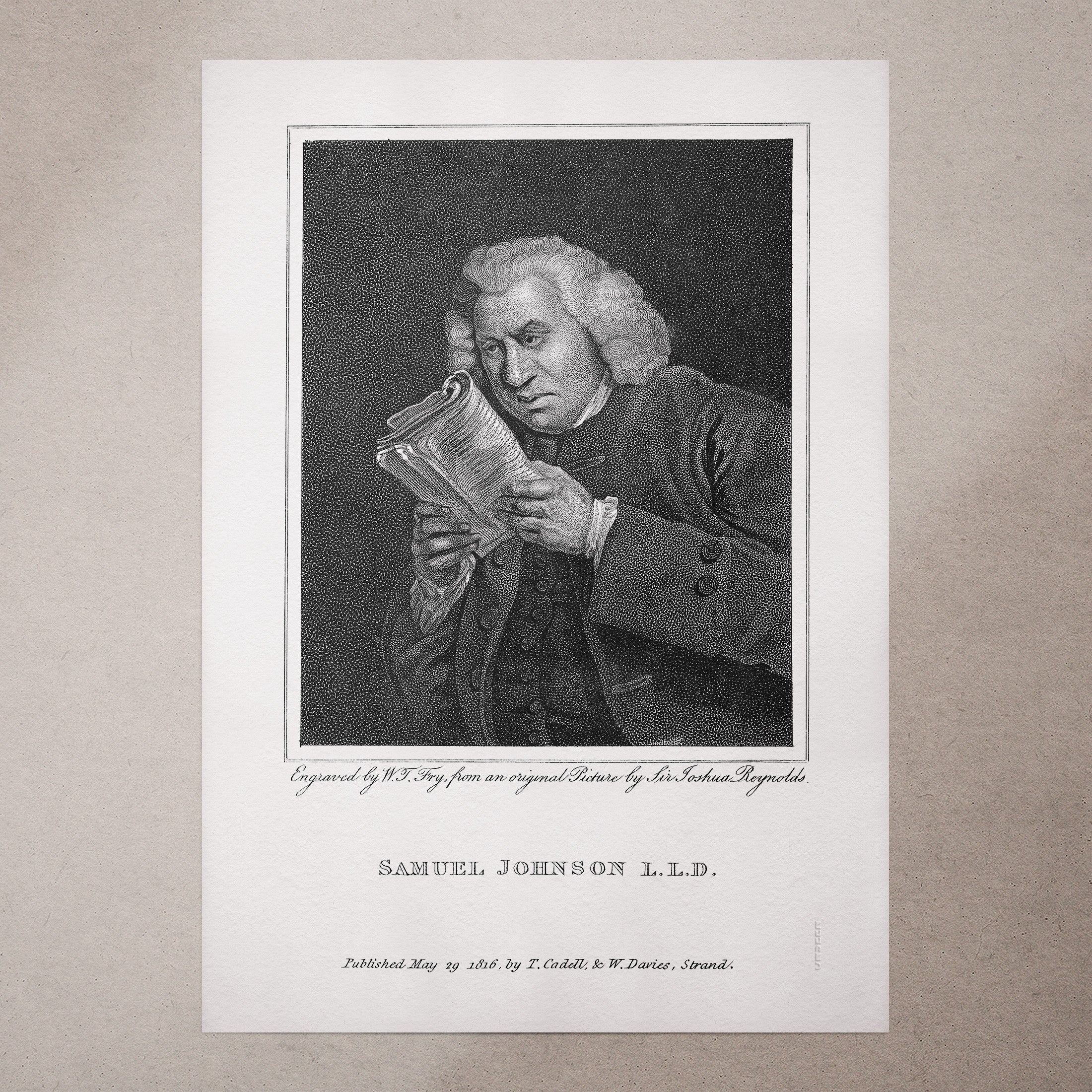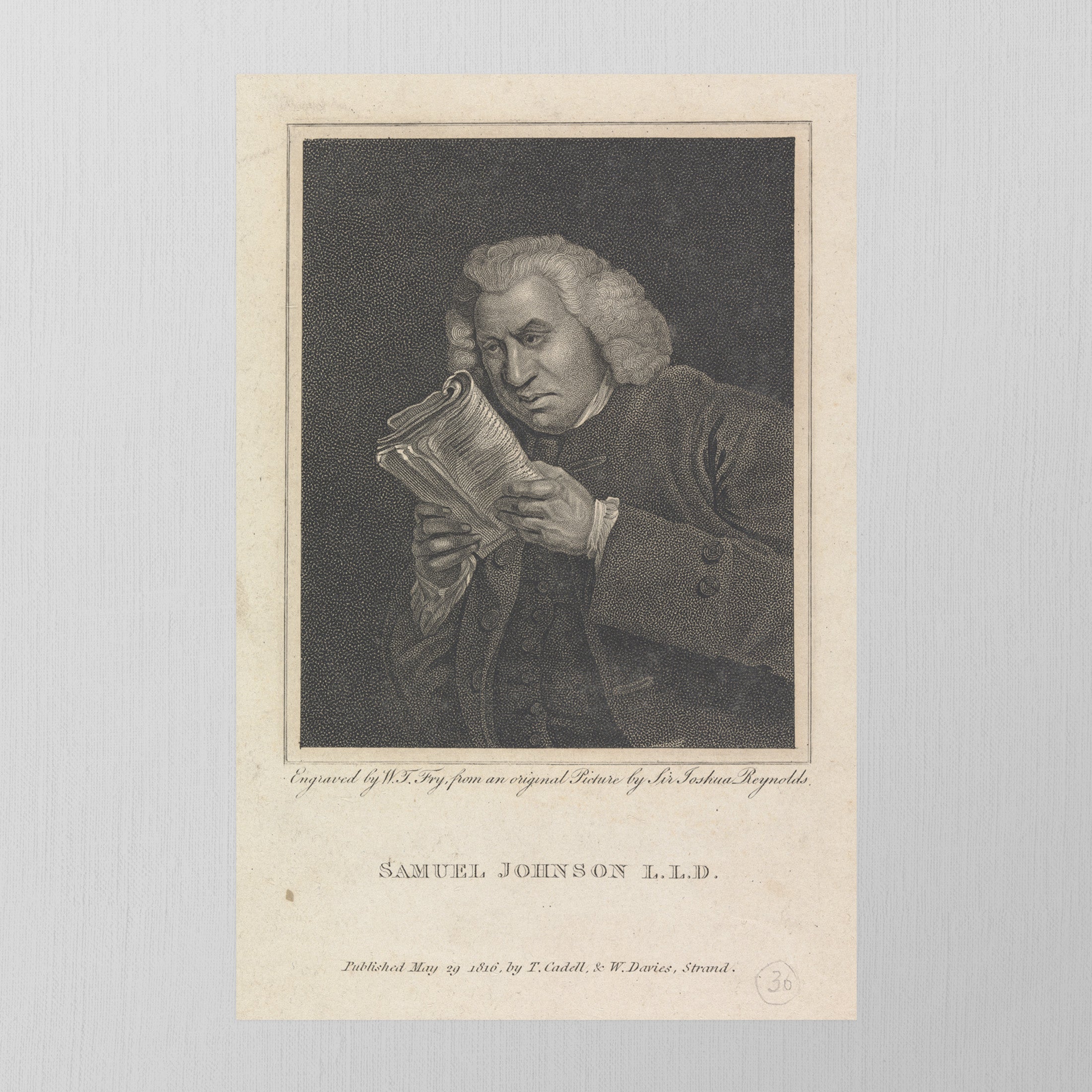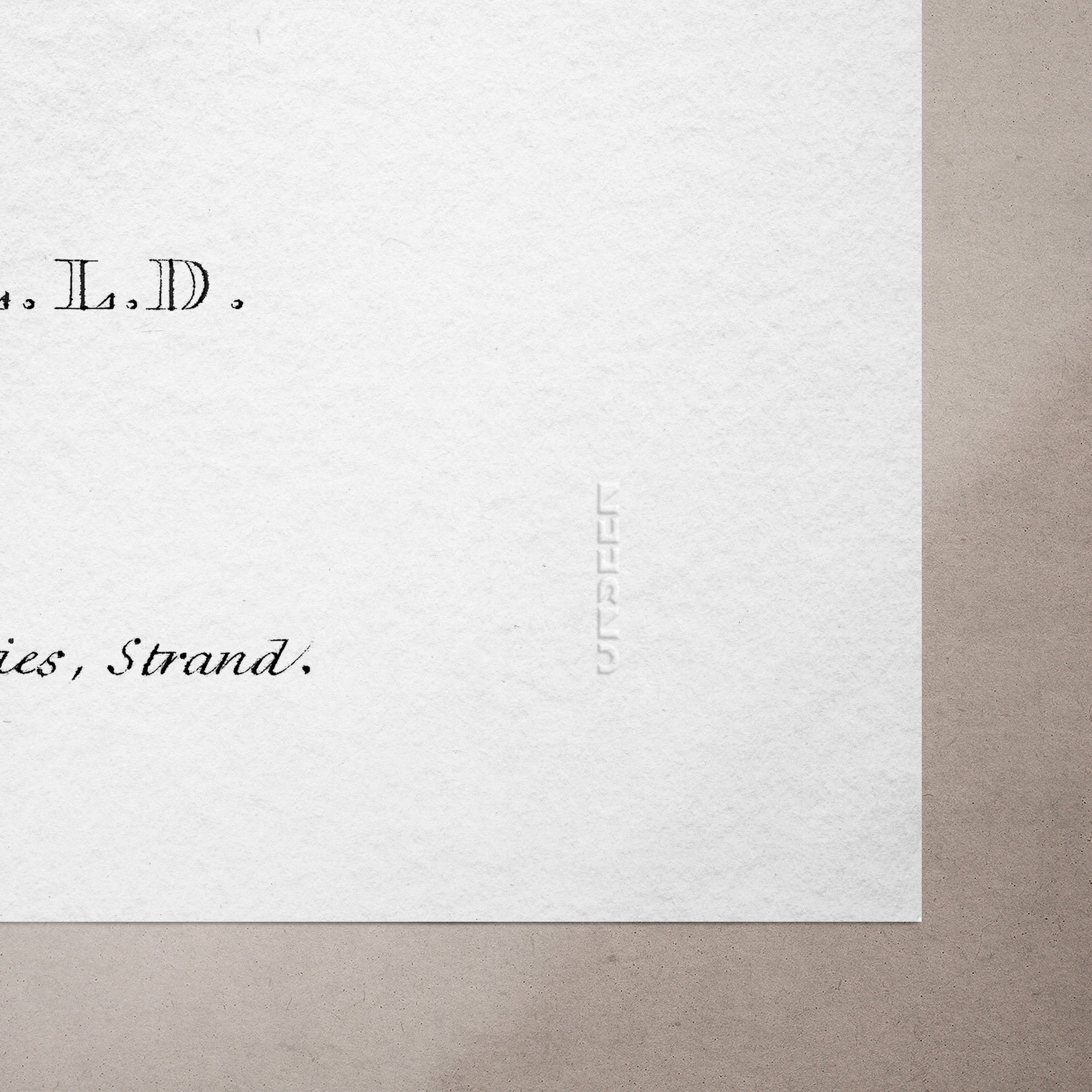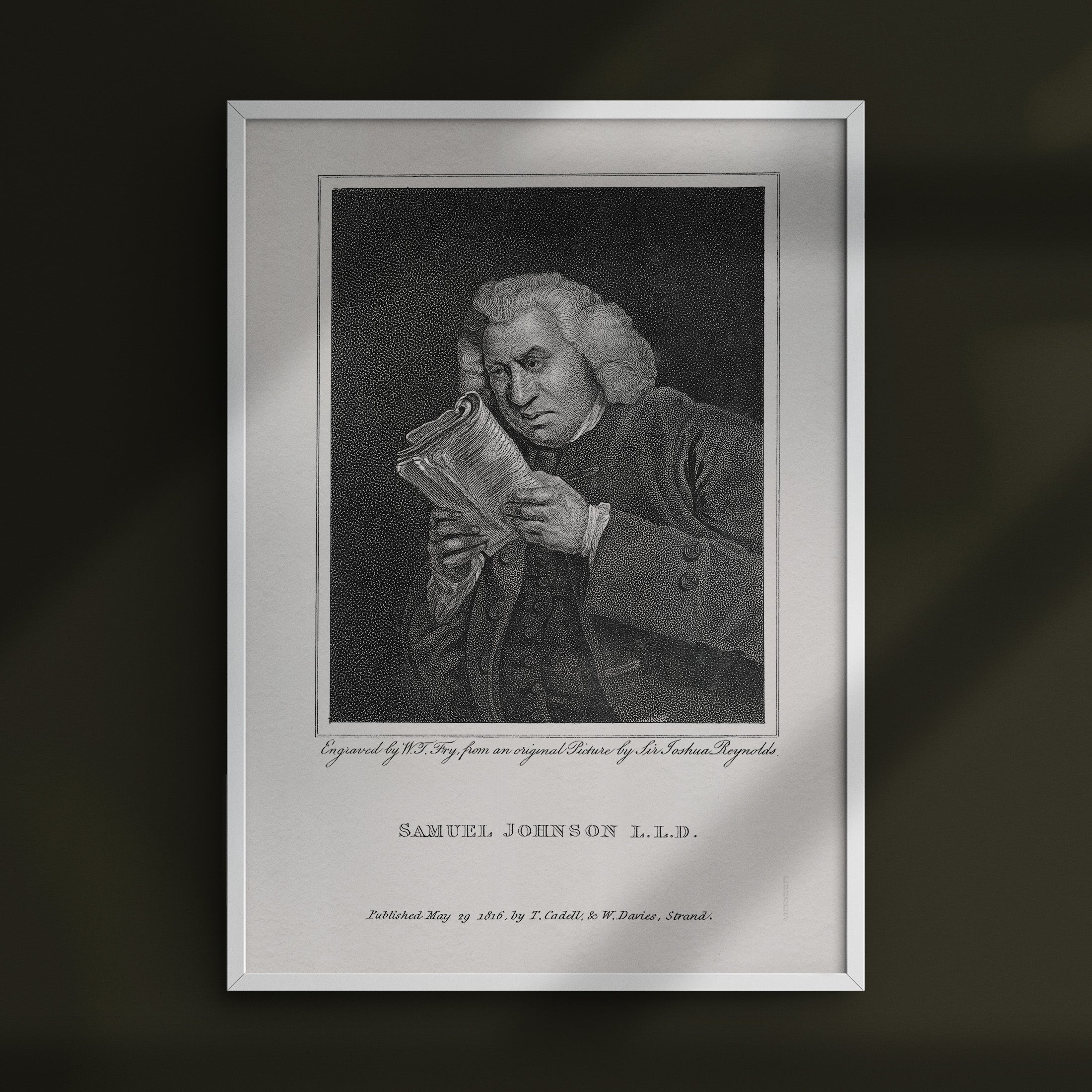 LIFE, LIBERTY & HAPPINESS
Part of a Limited Edition collaboration with author Peter Moore
To mark the release of his new book 'Life, Liberty, and the Pursuit of Happiness', bestselling historian Peter Moore has worked with us in curating a collection of fine-art prints inspired by the hidden roots of the Declaration of Independence, and has signed an exclusive Ex Libris edition of his book, only available through Unseen Histories.
EX LIBRIS EDITION
Life, Liberty, and the Pursuit of Happiness by Peter Moore [Signed Edition]
Hurry, only 4 items left in stock!
Regular price

Sale price

$33.00