The Coronation of King George II by Unknown Artist, 1761
Regular price

Sale price

$39.00
Archival Giclée Art Print
Certificate of Authenticity
One Tree One Print Commitment
Limited Edition of 100
Worldwide Shipping
Free UK shipping on all orders over £100
Collectible museum-grade fine art print, hand-printed in England and individually finished with a monogram emboss. Each sale directly supports the artisan. Listed dimensions include a white border for easy framing.
---
ABOUT THIS PRINT

The Coronation of King George III in 1761 was a rambunctious, swaggering affair. It came at a time when Great Britain was achieving startling military success during the Seven Years War and, adding to the sense of national excitement, was the accession of a seemingly devoted young king. Nobody 'ascended the throne with so much grace and dignity', wrote one onlooker. The moment you can see in this print (which is full of Enlightenment harmony and proportion) is both highly ceremonial and somewhat comic. Inside Westminster Hall, during the coronation feast, something a medieval tradition called the challenge of the champion is being carried out. Unfortunately for the Lord High Steward who was performing the act, it went rather wrong when his horse panicked and presented its backside to the king. This was more Don Quixote than Sir Lancelot. The Duke of Cumberland was said to have had a fit of giggles and yet more etiquette was breached when other diners burst into a round of spontaneous applause. – Peter Moore
Published: c.1761
Artist: Unknown Artist (based on an original engraving by Samuel Moore, 1687)
Remaster: Joshua Barrett
Original Format: Engraving
Commercial Use: ⇲ License this Image
PRINT CREDENTIALS

Presented on 310gsm Hahnemühle German Etching®; a traditional mould-made copperplate printing paper, characterised by its extraordinary velvety tactile feel and its fine, clearly defined felt structure.
ORIGINAL CAPTION

"Abraham Lincoln, three-quarter length portrait, seated and holding his spectacles and a pencil."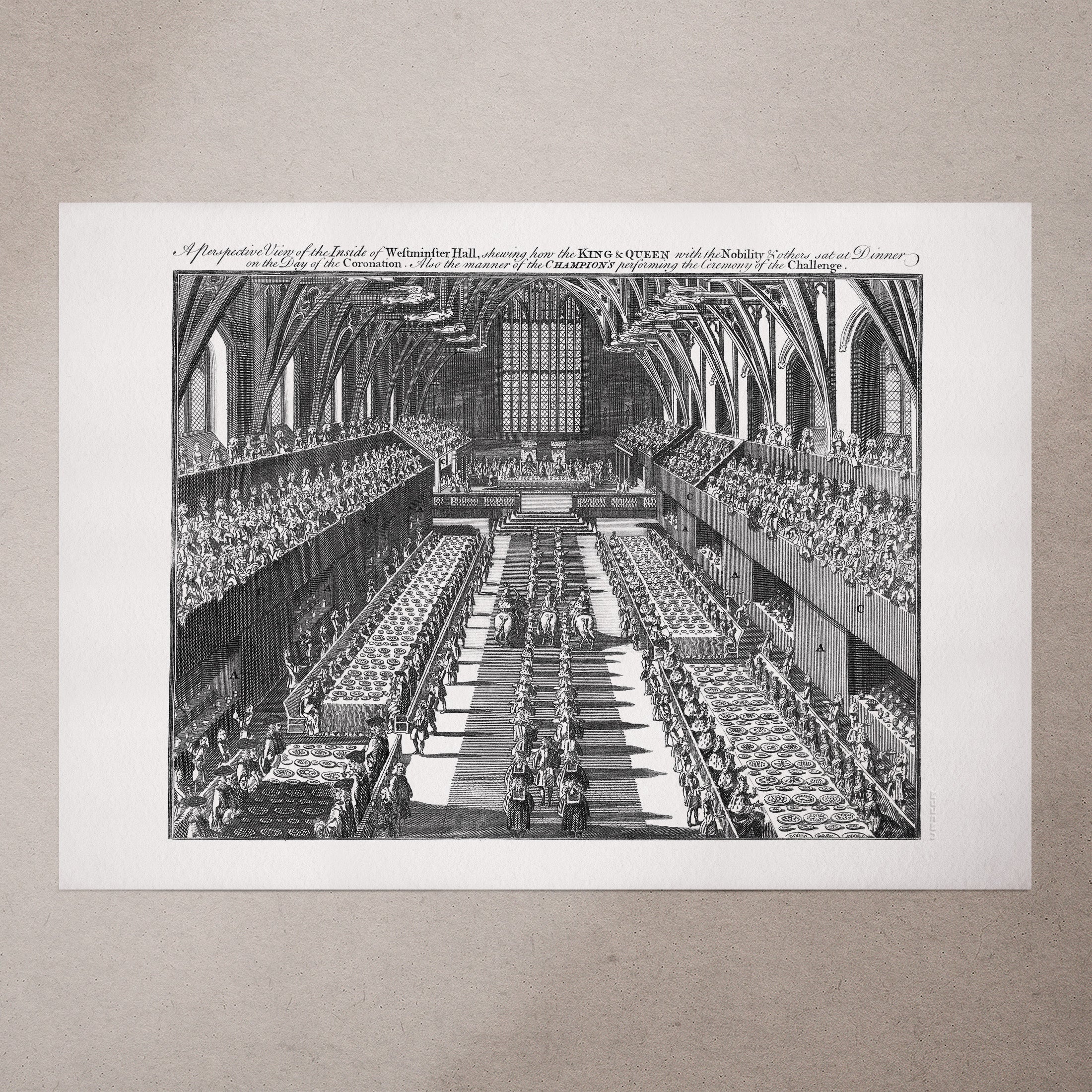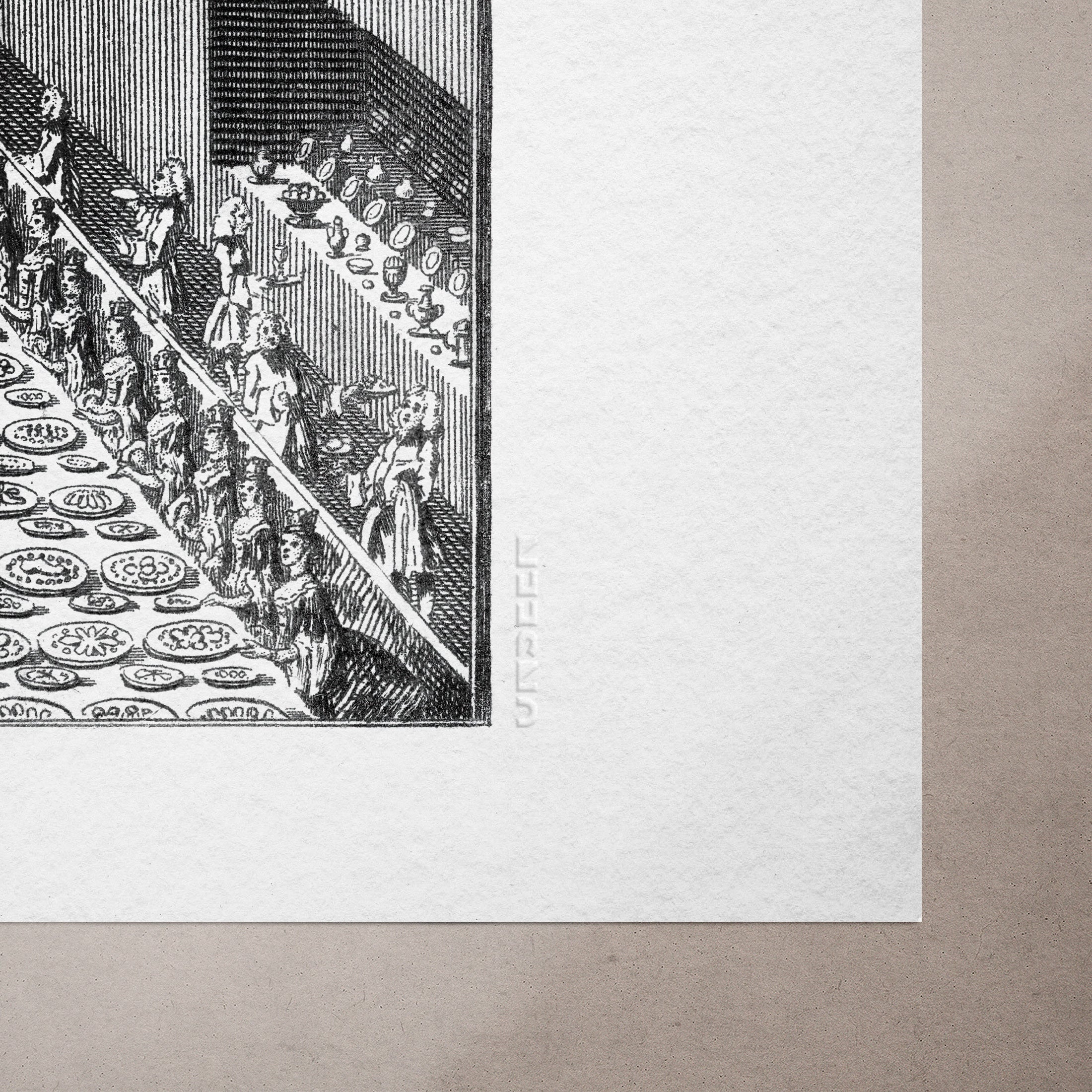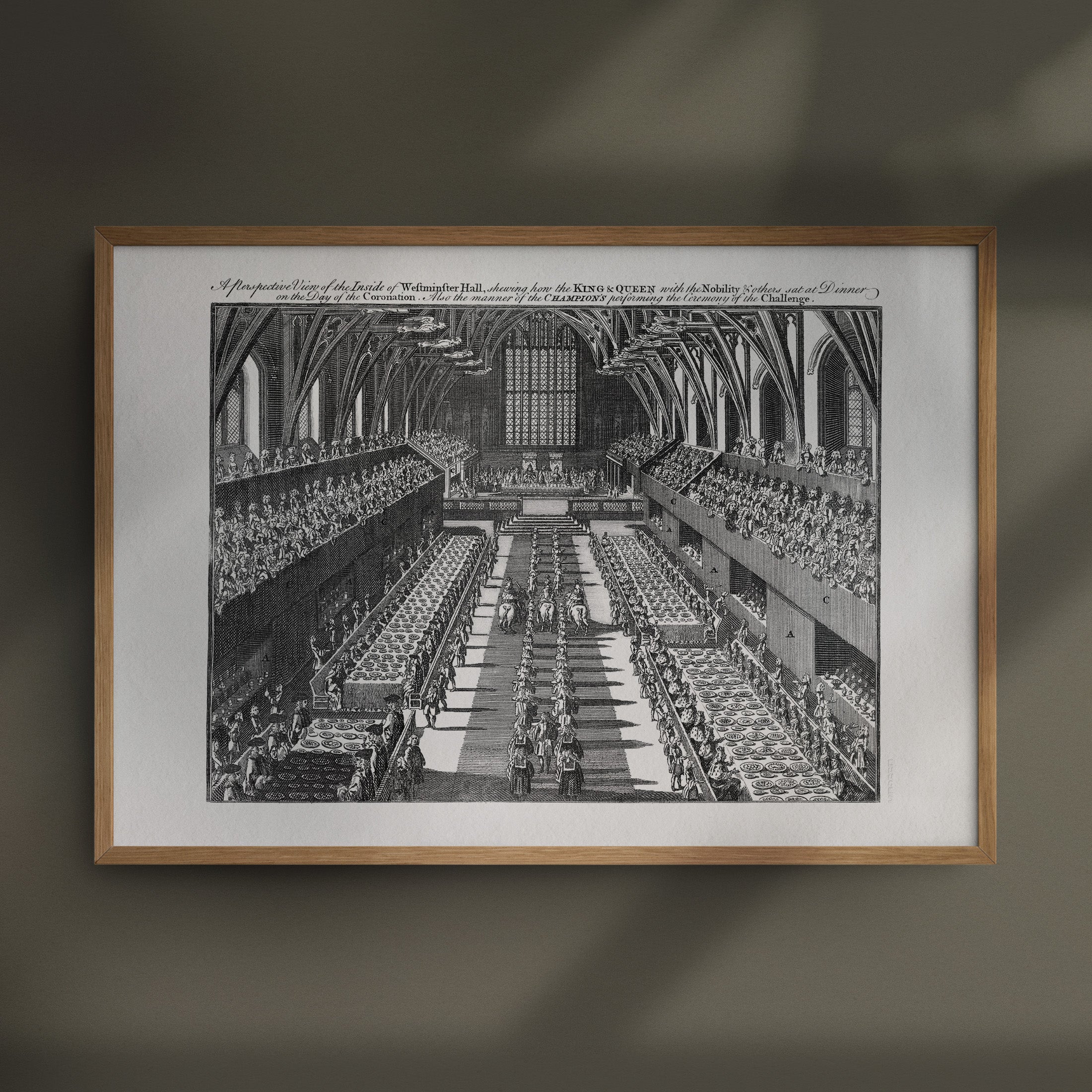 LIFE, LIBERTY & HAPPINESS
Part of a Limited Edition collaboration with author Peter Moore
To mark the release of his new book 'Life, Liberty, and the Pursuit of Happiness', bestselling historian Peter Moore has worked with us in curating a collection of fine-art prints inspired by the hidden roots of the Declaration of Independence, and has signed an exclusive Ex Libris edition of his book, only available through Unseen Histories.
EX LIBRIS EDITION
Life, Liberty, and the Pursuit of Happiness by Peter Moore [Signed Edition]
Hurry, only 4 items left in stock!
Regular price

Sale price

$33.00