Yebichai, the Beggar by Edward S. Curtis, 1904
Regular price

Sale price

$39.00
Archival Giclée Art Print
Certificate of Authenticity
One Tree One Print Commitment
Open Edition
Worldwide Shipping
Free UK shipping on all orders over £100
Collectible museum-grade fine art print, hand-printed in England and individually finished with a monogram emboss. Each sale directly supports the artisan. Listed dimensions include a white border for easy framing.
---
ABOUT THIS PHOTOGRAPH

Tó Neinilii is the rain god of the Navajo (Diné) people of Arizona and New Mexico, known for having fun and playing tricks. In the tribal dances, he is represented by a masked man who enacts the part of a clown. In Diné myths, he is the fool who dances about in order to show that he is pleased with what is happening. Tó Neinilii was said to often argue with the Navajo god Nohoilpi. In times of drought or misfortune due to the weather, it was often said that Tó Neinilii had lost a bet with Nohoilpi. – Julius Backman Jääskeläinen
A portion of the profits from the sale of this print will go towards the First Nations Development Institute.
Taken: c.1904
Location: Navajo Nation, United States
Photographer: Edward S. Curtis
Remaster: Gareth Evans
Original Format: Photographic print
Commercial Use: ⇲ License this Image
---
RELATED PRINT
This photograph is also available as a ⇲ restored & remastered colorized original print from our ⇲ ColorGraph Co. imprint.
PRINT CREDENTIALS

Presented on 315gsm Hahnemühle Photo Rag® Baryta; a pleasantly warm, pure cotton paper with subtle texture, providing excellent reproduction of colour and detail, deep blacks, and perfect contrasts.
ORIGINAL CAPTION

[Yebichai, the beggar, Tonenili-Navajo Indian, dressed in spruce branches]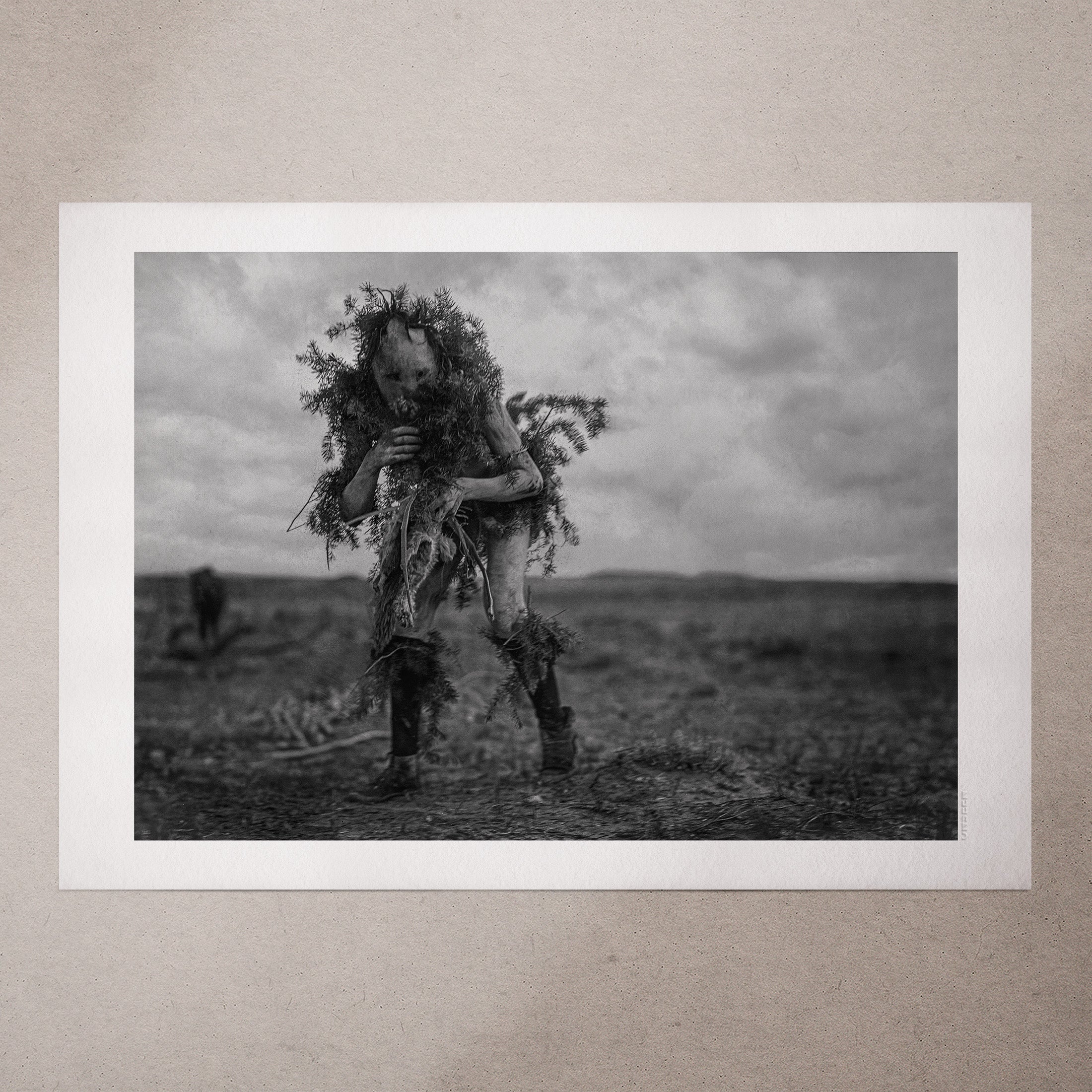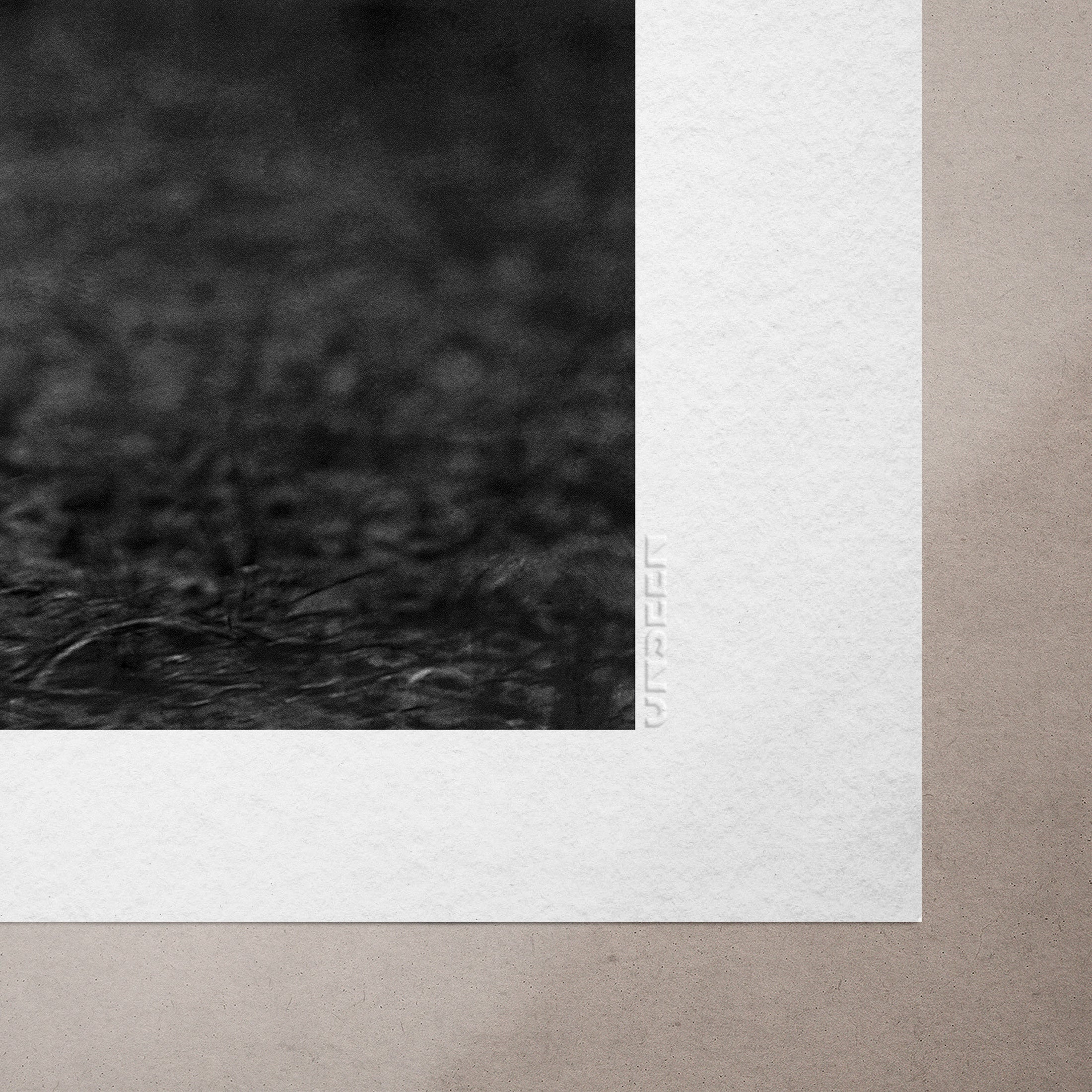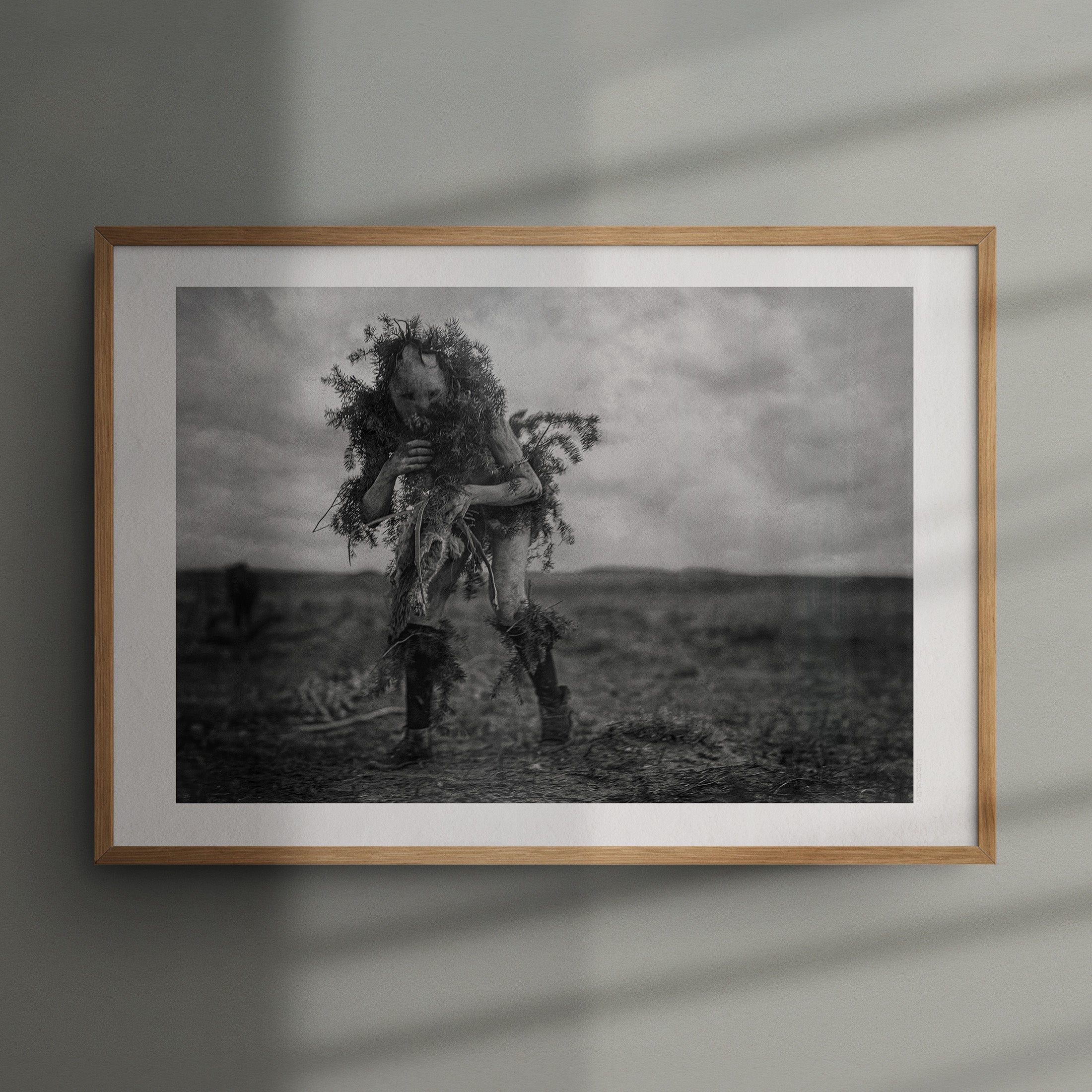 Print Sizes
| | | |
| --- | --- | --- |
|   | cm | in |
| AO | 118.9 x 84.1 | 46.8 x 33.1 |
| A2 | 59.4 x 42.0 | 23.4 x 16.5 |
| A3 | 42.0 x 29.7 | 16.5 x 11.7 |
| A4 | 29.7 x 21.0 | 11.7 x 8.3 |
Authenticity Assured

A Certificate of Authenticity marks every print as an original and genuine Platinum Series.

The Past Remastered

The Platinum Series features restored and remastered historical black and white images from world class archives.

Proudly Independent

We are proud to be an independent UK business sharing the stories hiding in images from the past.