Winston Churchill, 1941, Colorized
Regular price

Sale price

$46.00
Archival Giclée Art Print
Certificate of Authenticity
One Tree One Print Commitment
Open Edition
Worldwide Shipping
Free UK shipping on all orders over £100
Collectible museum-grade fine art print, hand-printed in England and individually finished with a monogram emboss. Each sale directly supports the artisan. Listed dimensions include a white border for easy framing.
---
ABOUT THIS PHOTOGRAPH

Probably one of the most famous photographic portraits ever taken. Karsh himself named his portrait of Sir Winston Churchill, 'The Roaring Lion'. I've been wanting to this one for a long time. If you haven't seen Gary Oldman's rendition of this speech in 2017's Darkest Hour, it's on YouTube and it will make you weep. – Jordan J. Lloyd
Taken: 30th December, 1941
Location: Parliament Hill, Ottawa, Canada
Photographer: Yousuf Karsh
Remaster & Colorization: Jordan J. Lloyd
Original Format: Photographic print
Commercial Use: ⇲ License this Image
PRINT CREDENTIALS

Presented on 315gsm Hahnemühle Photo Rag® Baryta; a pleasantly warm, pure cotton paper with subtle texture, providing excellent reproduction of colour and detail, deep blacks, and perfect contrasts.
ORIGINAL CAPTION

"Even though large tracts of Europe and many old and famous States have fallen or may fall into the grip of the Gestapo and all the odious apparatus of Nazi rule, we shall not flag or fail. We shall go on to the end. We shall fight in France, we shall fight on the seas and oceans, we shall fight with growing confidence and growing strength in the air, we shall defend our island, whatever the cost may be. We shall fight on the beaches, we shall fight on the landing grounds, we shall fight in the fields and in the streets, we shall fight in the hills; we shall never surrender, and if, which I do not for a moment believe, this island or a large part of it were subjugated and starving, then our Empire beyond the seas, armed and guarded by the British Fleet, would carry on the struggle, until, in God's good time, the New World, with all its power and might, steps forth to the rescue and the liberation of the old."

– Winston Churchill, June 4th, 1940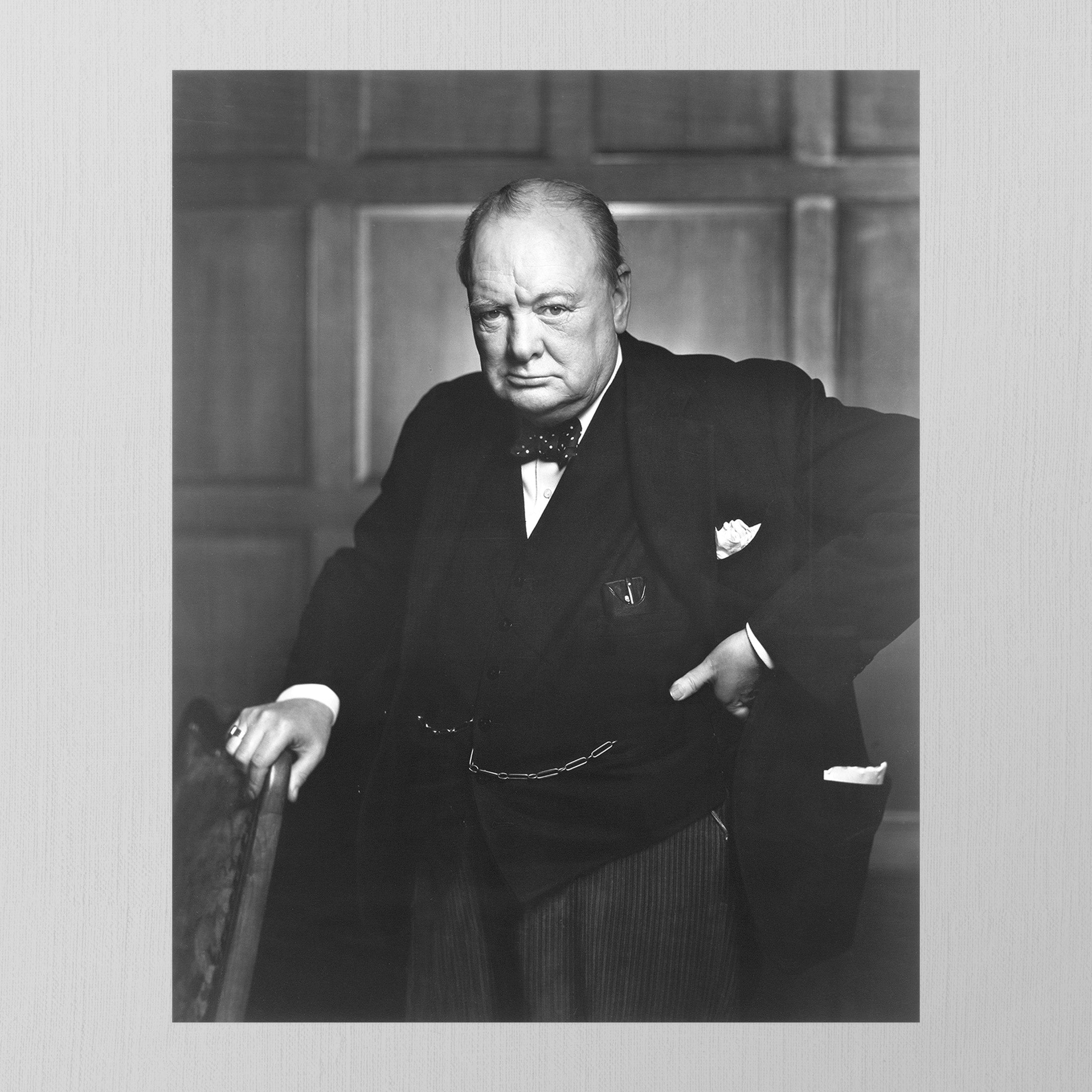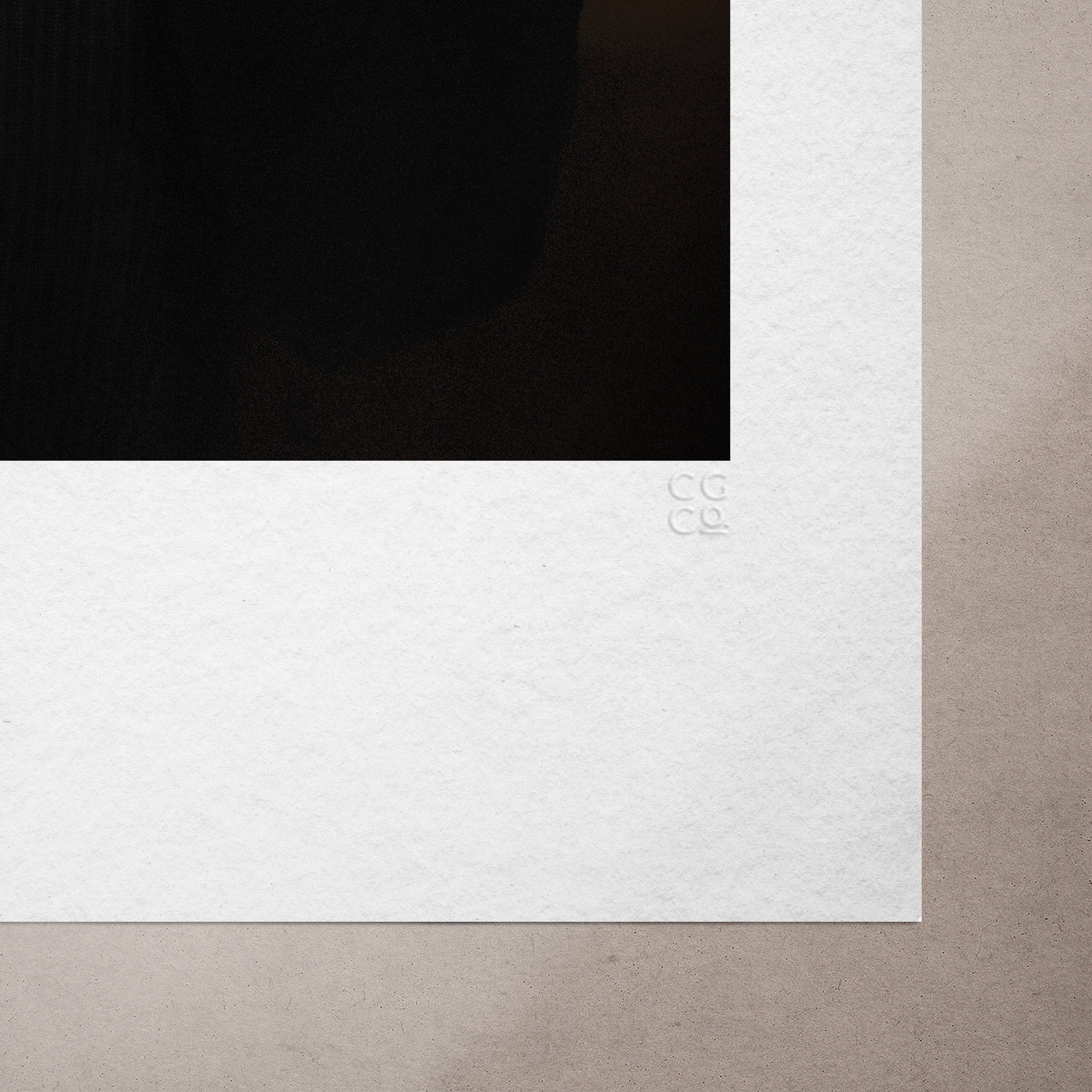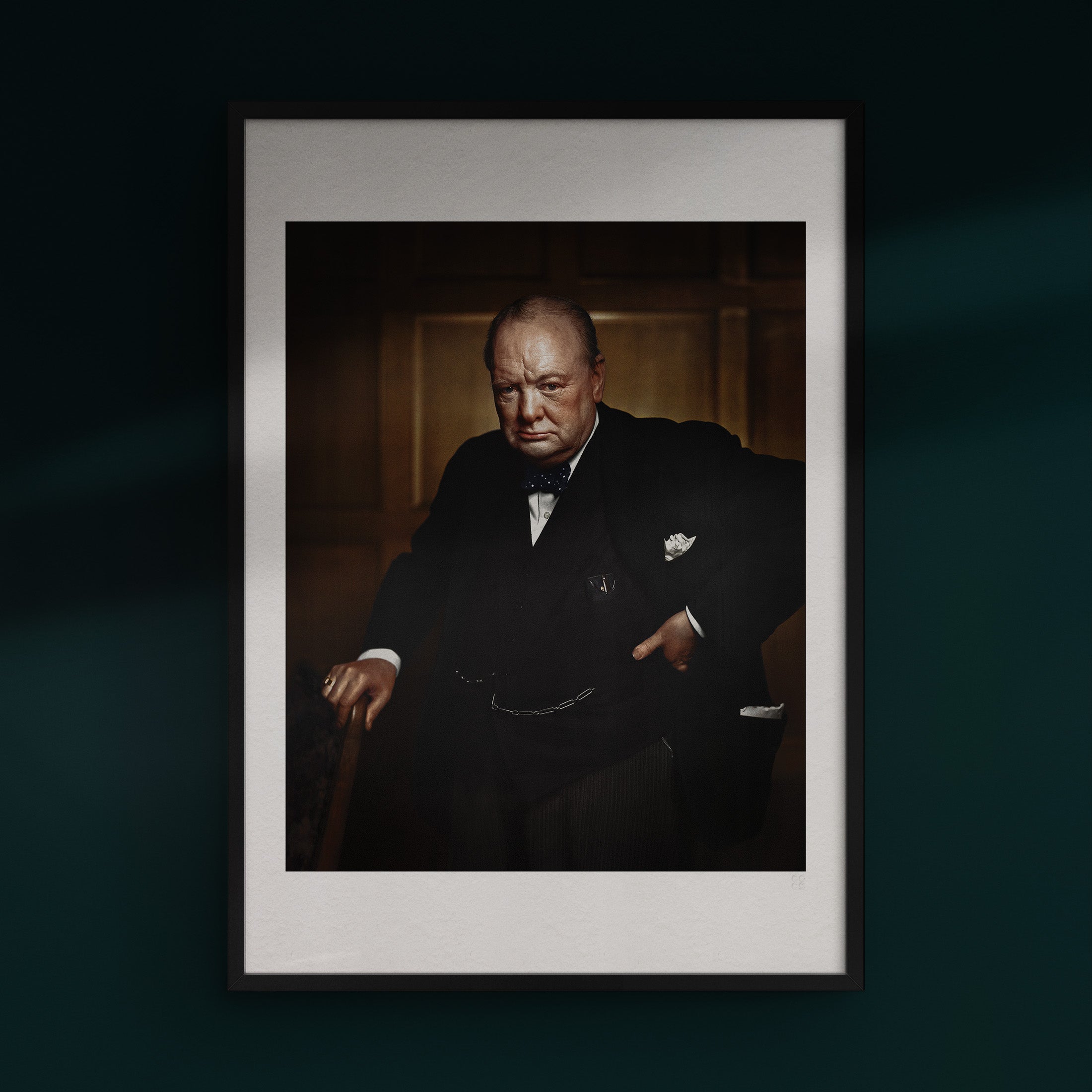 Print Sizes
| | | |
| --- | --- | --- |
|   | cm | in |
| AO | 118.9 x 84.1 | 46.8 x 33.1 |
| A2 | 59.4 x 42.0 | 23.4 x 16.5 |
| A3 | 42.0 x 29.7 | 16.5 x 11.7 |
| A4 | 29.7 x 21.0 | 11.7 x 8.3 |
We honour the past by restoring historical images to the same quality as the day they were created. To serve the artist's intent, we remaster, reconstruct, sharpen, colour-correct, colorize and enlarge their image with total devotion to historical authenticity. That makes your print a window to the past as it was. See for yourself.
Authenticity Assured

A Certificate of Authenticity marks every print as an original and genuine ColorGraph™.

Proudly Independent

We are proud to be an independent UK business sharing the stories hiding in images from the past.