US Capitol by John Plumbe, 1846
Regular price

Sale price

$39.00
Archival Giclée Art Print
Certificate of Authenticity
One Tree One Print Commitment
Open Edition
Worldwide Shipping
Free UK shipping on all orders over £100
Collectible museum-grade fine art print, hand-printed in England and individually finished with a monogram emboss. Each sale directly supports the artisan. Listed dimensions include a white border for easy framing.
---
ABOUT THIS PHOTOGRAPH

America's seat of power was first announced as an architectural competition in 1792, with a prize of USD$500 ($13.5k in today's money), won by amateur architect William Thornton. In the 1810s, the newly finished Capitol building was partially burned by British troops during the War of 1812. Pictured here is the original copper-plated dome, which had weathered green by the 1840s, shortly before the building's major expansion. The Capitol's current dome is three times the height of the original, crafted from cast iron, and painted to look like stone. – Jordan J. Lloyd
Taken: February 5th, 1865
Location: Gardner's Gallery, Washington D.C, United States
Photographer: John Plumbe
Remaster: Jordan J. Lloyd
Original Format: Half plate daguerreotype
Commercial Use: ⇲ License this Image
---
RELATED PRINT
This photograph is also available as a ⇲ restored & remastered colorized original print from our ⇲ ColorGraph Co. Imprint.
PRINT CREDENTIALS

Presented on 315gsm Hahnemühle Photo Rag® Baryta; a pleasantly warm, pure cotton paper with subtle texture, providing excellent reproduction of colour and detail, deep blacks, and perfect contrasts.
ORIGINAL CAPTION

"[United States Capitol, Washington, D.C., east front elevation]. Early Views of Washington. Several government buildings were among the first edifices in the nation's capital to be recorded by the relatively new medium of photography. John Plumbe, Jr., the first professional photographer in Washington, D.C., operated a studio in the mid-1840s. Plumbe's image of the Capitol, with its former copper-sheathed wooden dome, is the earliest surviving photograph of the building."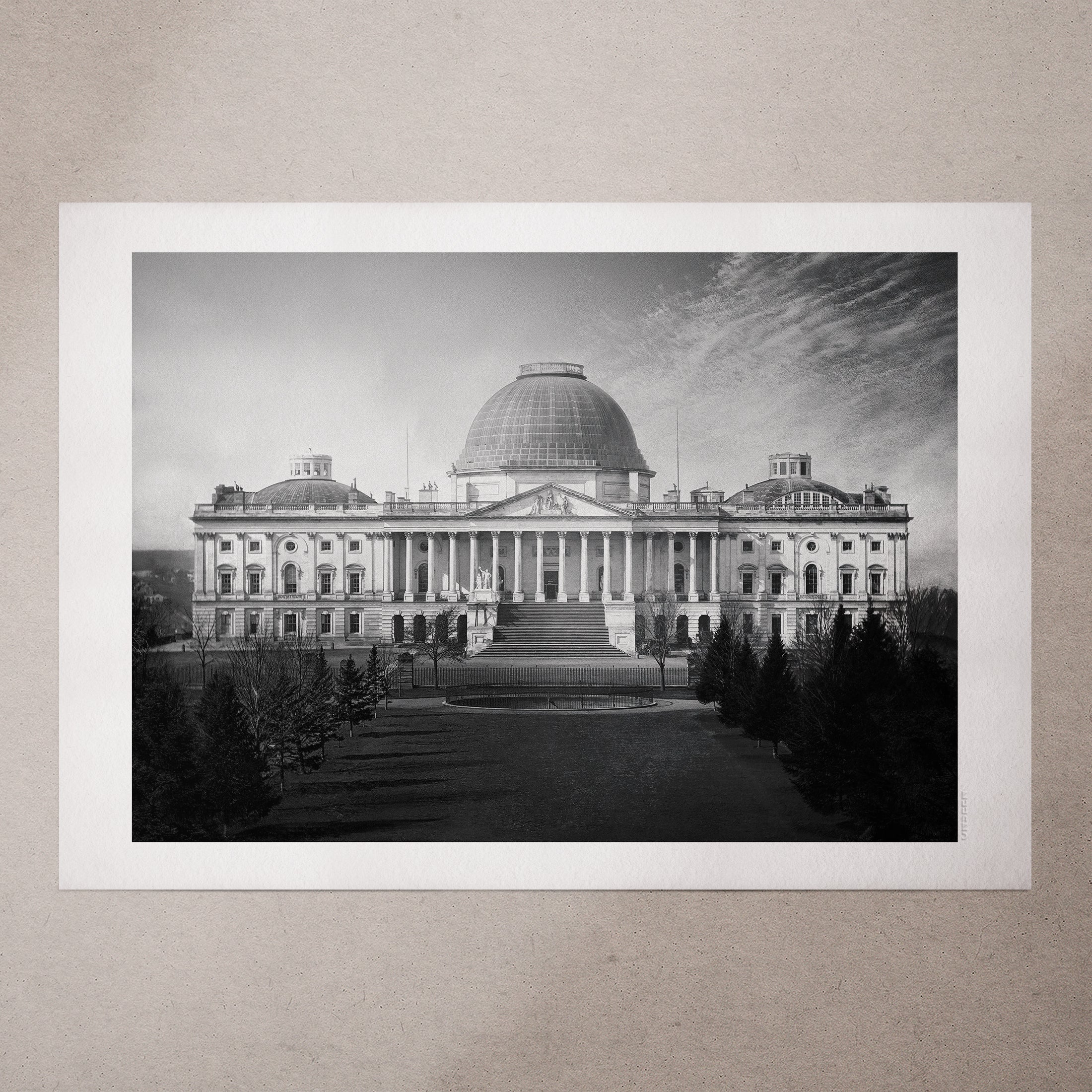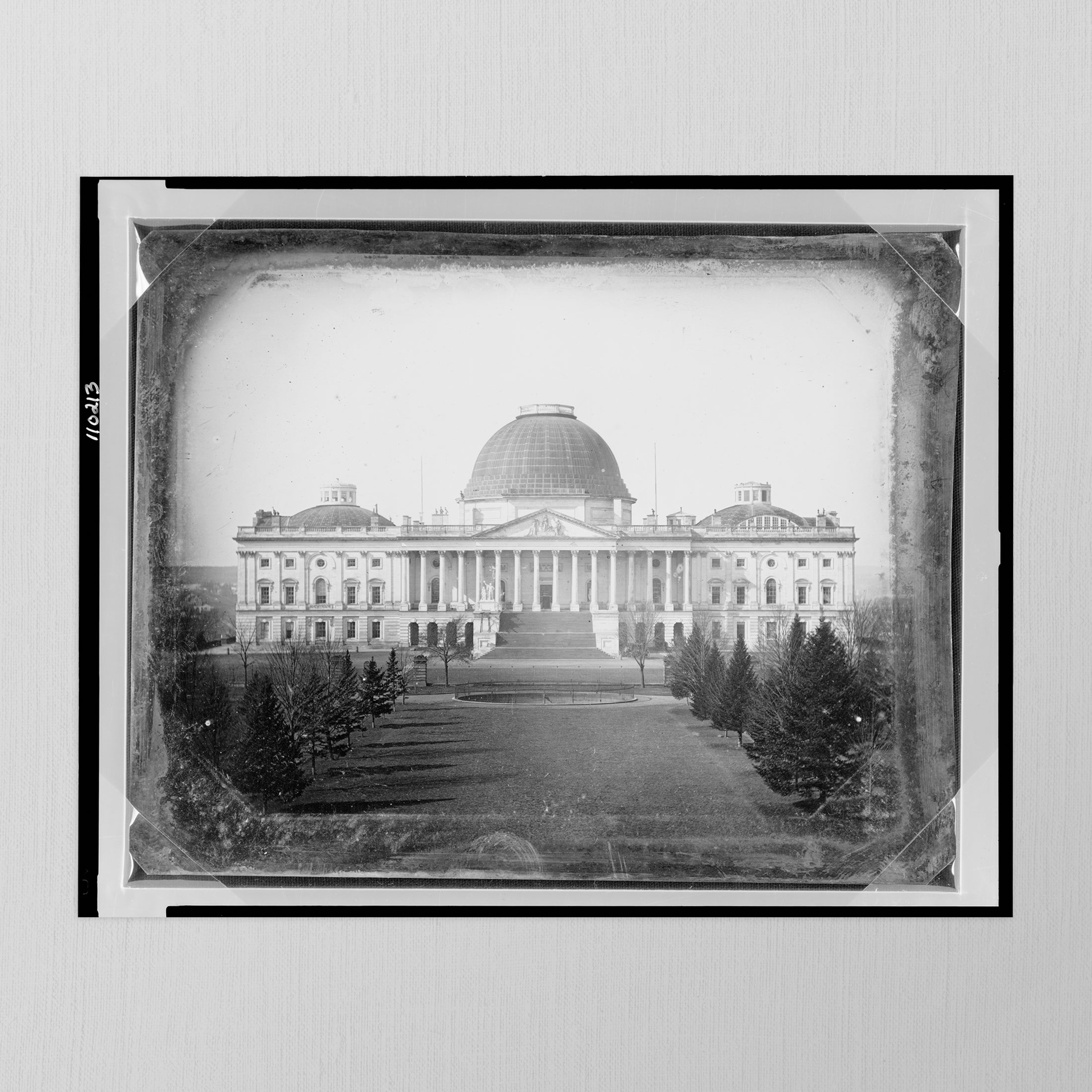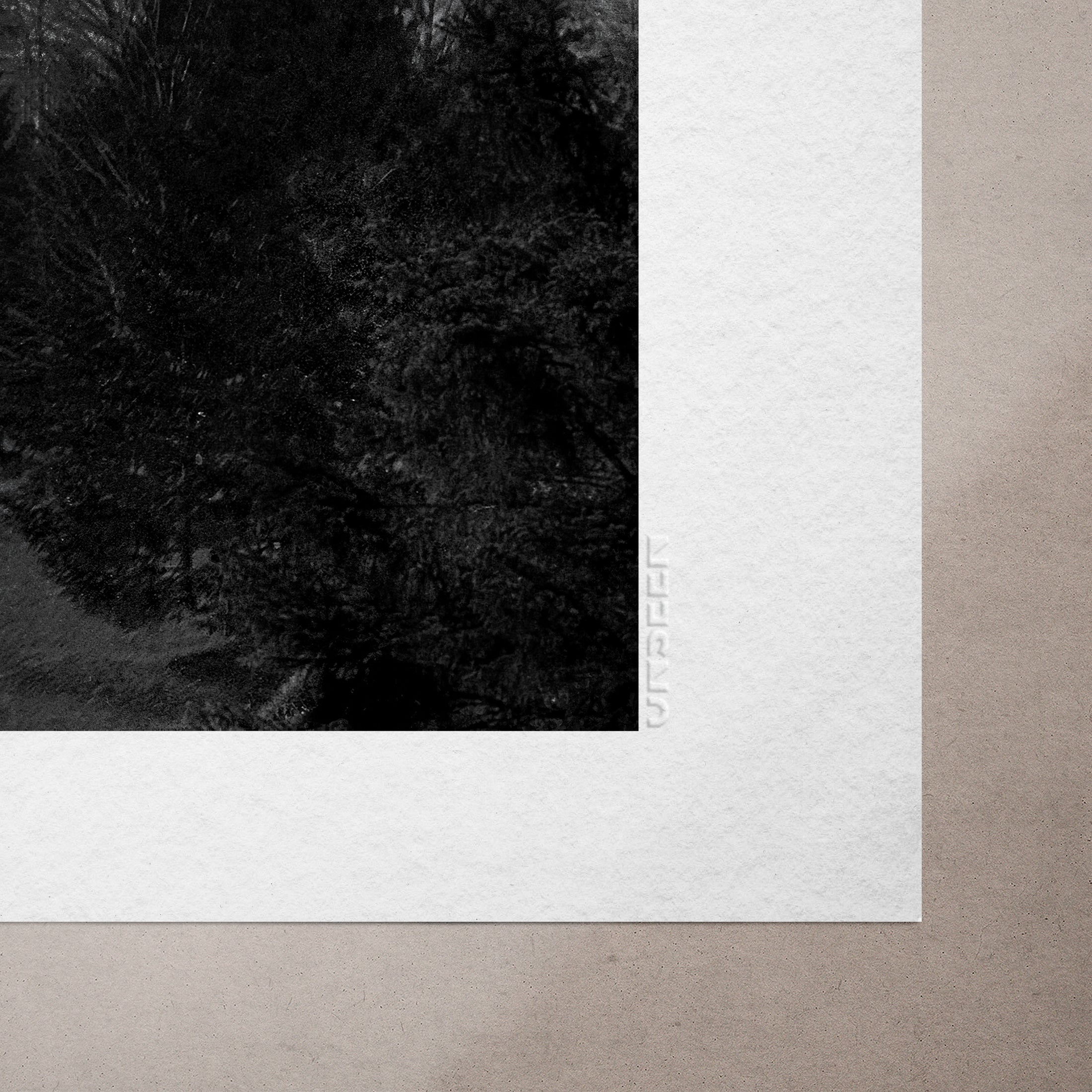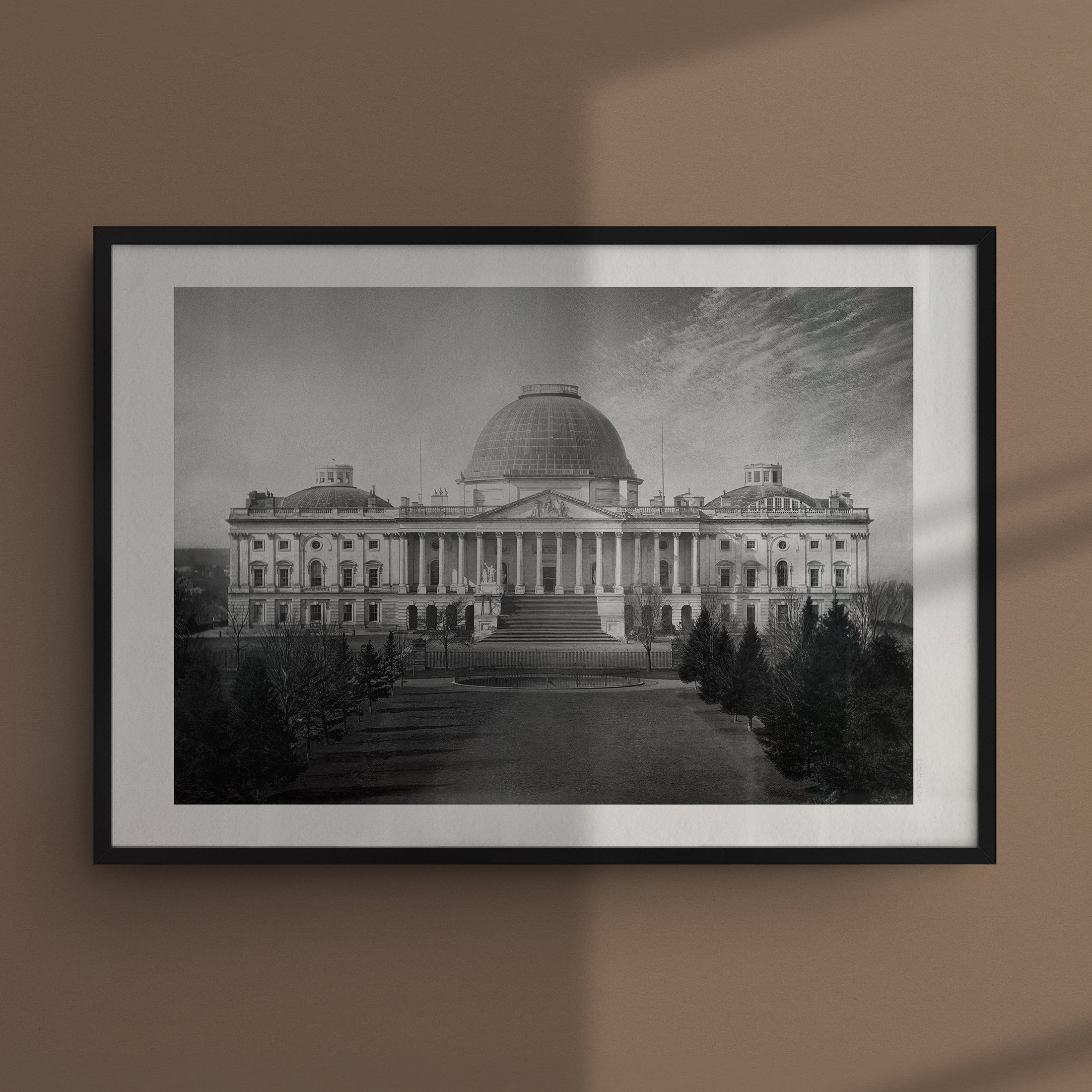 Print Sizes
| | | |
| --- | --- | --- |
|   | cm | in |
| AO | 118.9 x 84.1 | 46.8 x 33.1 |
| A2 | 59.4 x 42.0 | 23.4 x 16.5 |
| A3 | 42.0 x 29.7 | 16.5 x 11.7 |
| A4 | 29.7 x 21.0 | 11.7 x 8.3 |
Authenticity Assured

A Certificate of Authenticity marks every print as an original and genuine Platinum Series.

The Past Remastered

The Platinum Series features restored and remastered historical black and white images from world class archives.

Proudly Independent

We are proud to be an independent UK business sharing the stories hiding in images from the past.