Theodore Roosevelt, 1916, Colorized
Regular price

Sale price

$46.00
Archival Giclée Art Print
Certificate of Authenticity
One Tree One Print Commitment
Open Edition
Worldwide Shipping
Free UK shipping on all orders over £100
Collectible museum-grade fine art print, hand-printed in England and individually finished with a monogram emboss. Each sale directly supports the artisan. Listed dimensions include a white border for easy framing.
---
ABOUT THIS PHOTOGRAPH

This three-quarter portrait of the 26th President of the United States, Theodore Roosevelt, was taken at his home, Sagamore Hill, on Saturday, May 27, 1916, when three thousand Americans came to convince him to campaign for President again.

Roosevelt came from a wealthy family, though he had asthma which he countered with vigorous exercise and a deep interest in the natural world. After the death of his wife in 1884, Roosevelt went to work as a rancher, and what he learned would later enable him to become President of the United States.

Colorizer Deborah Humphries says of working on this portrait: "There really is no other man like him. Not with the style and strength of personality such as Teddy Roosevelt. He's a pleasure to work on. The print archival print was a mess. It is torn, stained, and scratched."
Taken: c.1916
Location: Sagamore Hill, Oyster Bay, New York, United States
Photographer: Underwood & Underwood, N.Y.
Remaster & Colorization: Deborah Humphries
Original Format: Photographic Print
Commercial Use: ⇲ License this Image
PRINT CREDENTIALS

Presented on 315gsm Hahnemühle Photo Rag® Baryta; a pleasantly warm, pure cotton paper with subtle texture, providing excellent reproduction of colour and detail, deep blacks, and perfect contrasts.
ORIGINAL CAPTION

"Roosevelt of to-day; Photograph showing Theodore Roosevelt, three quarter length portrait, seated outside, facing front. Note on verso: Latest photo taken at Sagamore Oyster Bay, L.I. on Saturday, May 27, when 3,000 "plain Americans" journeyed to his home to convince him that they wanted to see him in the ring for presidential honors. Colonel Roosevelt is now campaigning thru the west."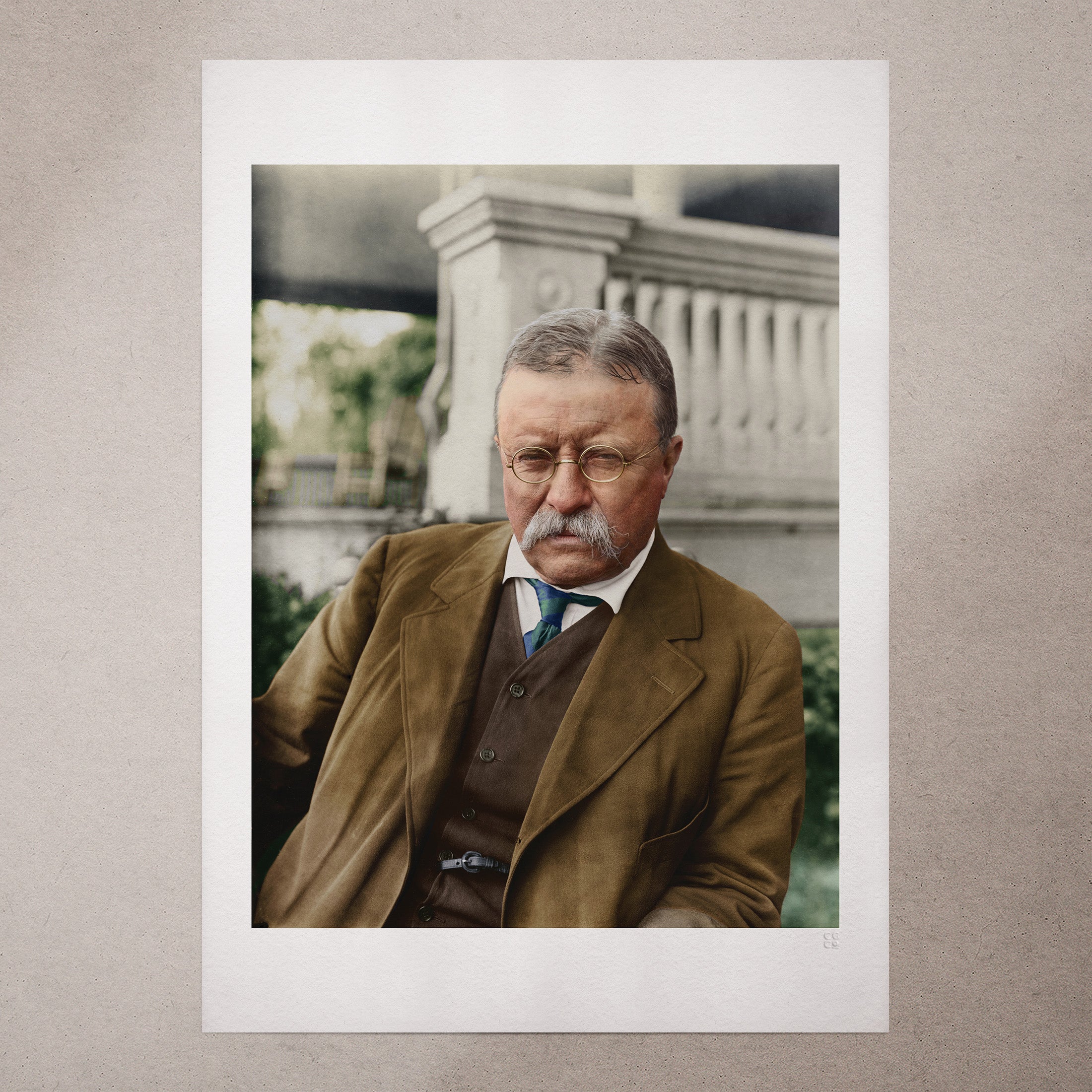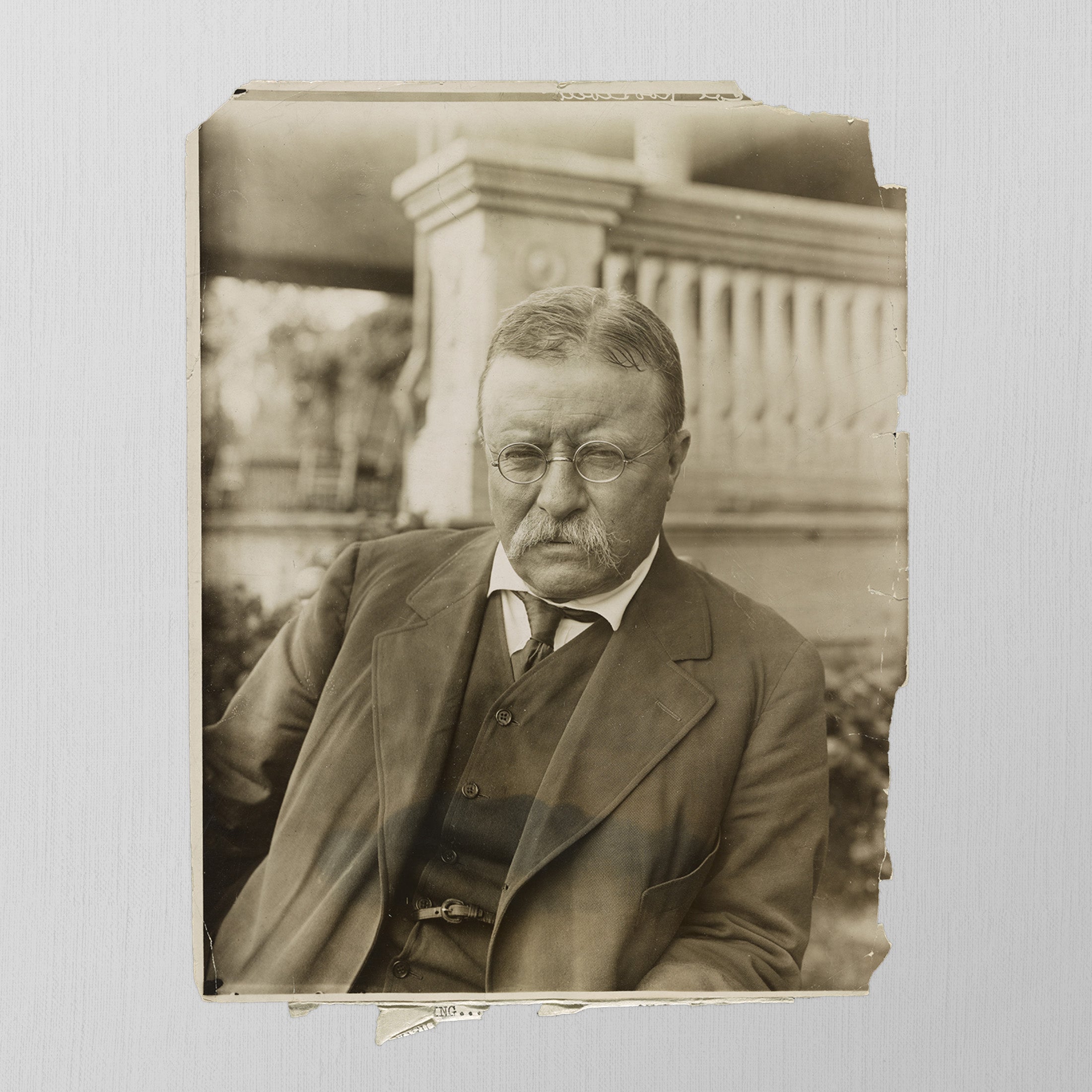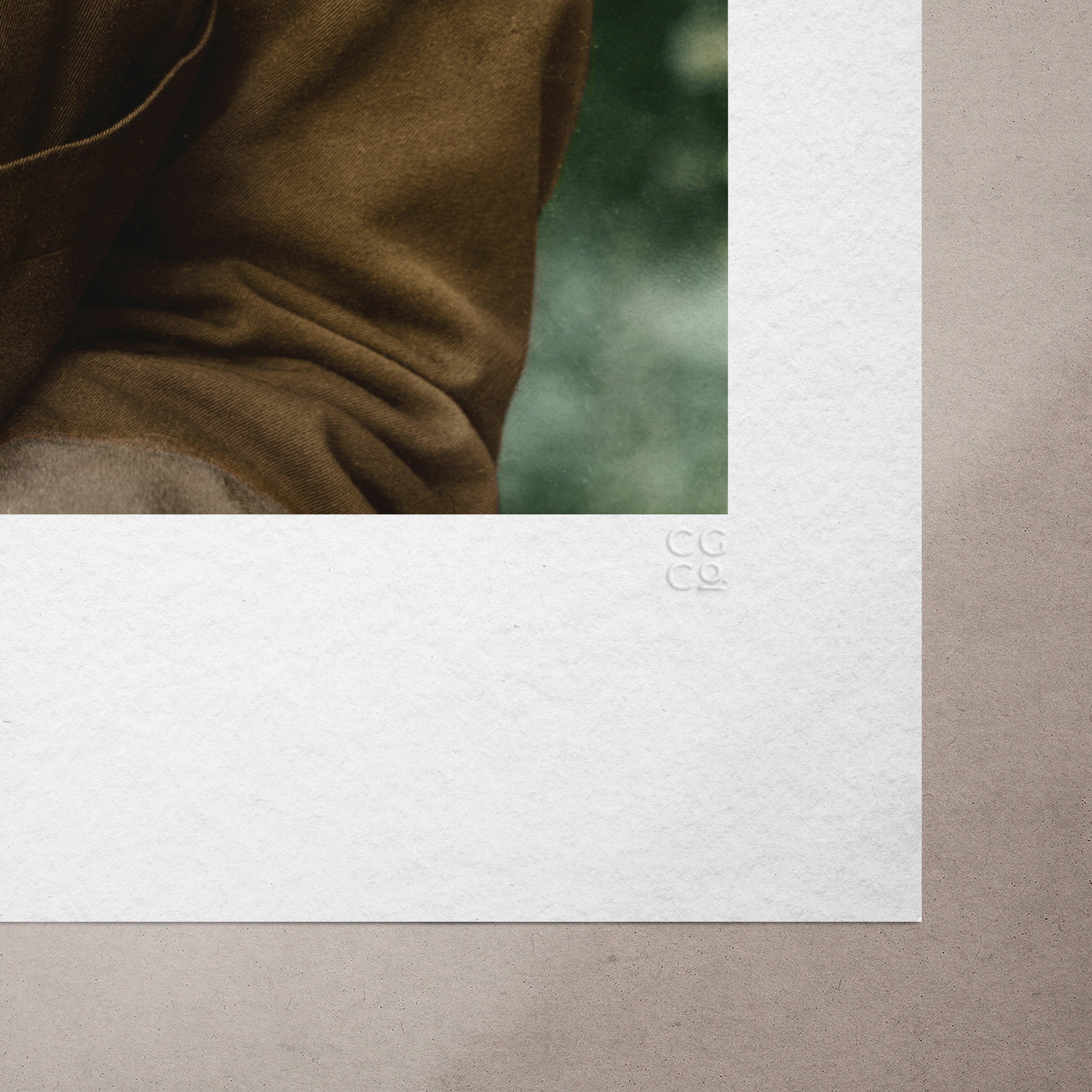 Print Sizes
| | | |
| --- | --- | --- |
|   | cm | in |
| AO | 118.9 x 84.1 | 46.8 x 33.1 |
| A2 | 59.4 x 42.0 | 23.4 x 16.5 |
| A3 | 42.0 x 29.7 | 16.5 x 11.7 |
| A4 | 29.7 x 21.0 | 11.7 x 8.3 |
We honour the past by restoring historical images to the same quality as the day they were created. To serve the artist's intent, we remaster, reconstruct, sharpen, colour-correct, colorize and enlarge their image with total devotion to historical authenticity. That makes your print a window to the past as it was. See for yourself.
Authenticity Assured

A Certificate of Authenticity marks every print as an original and genuine ColorGraph™.

Proudly Independent

We are proud to be an independent UK business sharing the stories hiding in images from the past.