The New Sheriff, 1926, Colorized
Regular price

Sale price

$46.00
Archival Giclée Art Print
Certificate of Authenticity
One Tree One Print Commitment
Open Edition
Worldwide Shipping
Free UK shipping on all orders over £100
Collectible museum-grade fine art print, hand-printed in England and individually finished with a monogram emboss. Each sale directly supports the artisan. Listed dimensions include a white border for easy framing.
---
ABOUT THIS PHOTOGRAPH

A rare production still from the silent movie Den nye lensmanden ('The new sheriff', or, 'The new commissar'), directed by Leif Sinding to international acclaim. The film, released in September 1926, was his third outing as a director after a prior career in journalism. Haakon Hjelde (pictured) plays Franz Joseph, a drifter who 'arrives in a mountain valley, where they are awaiting the new local sheriff. he decides to pretend he is the man they are waiting for.' Unsurprisingly, this sequence with the half-dressed women was cut by censors.
A surprisingly difficult photograph to do. Earlier black-and-white photography tends to skew the shades of grey, and I had to make additional adjustments to get it looking right; particularly the water. The chiffon fabric is semi-transparent, which made painting the women's skin difficult because you have to follow the folds to determine where flesh is closer to the edge of the fabric whilst retaining the overall body shape at the same time. There was very little information I could find on this film in both Norwegian and English, so references were nearly non-existent. The final 'look' is modeled after genuine Autochrome Lumière photographs which yielded a much more realistic and pleasing result. – Jordan J. Lloyd
Taken: 1926
Location: Norway
Photographer: Leif Sinding
Remaster & Colorization: Jordan J. Lloyd  
Original Format: Original still
Commercial Use: ⇲ License this Image
PRINT CREDENTIALS

Presented on 315gsm Hahnemühle Photo Rag® Baryta; a pleasantly warm, pure cotton paper with subtle texture, providing excellent reproduction of colour and detail, deep blacks, and perfect contrasts.
ORIGINAL CAPTION

"Beskrivelse: Stillbilde til filmen Den nye lensmanden (regi Leif Sinding, 1926).' [Description: Still image for the film The New Sheriff (directed by Leif Sinding, 1926).]"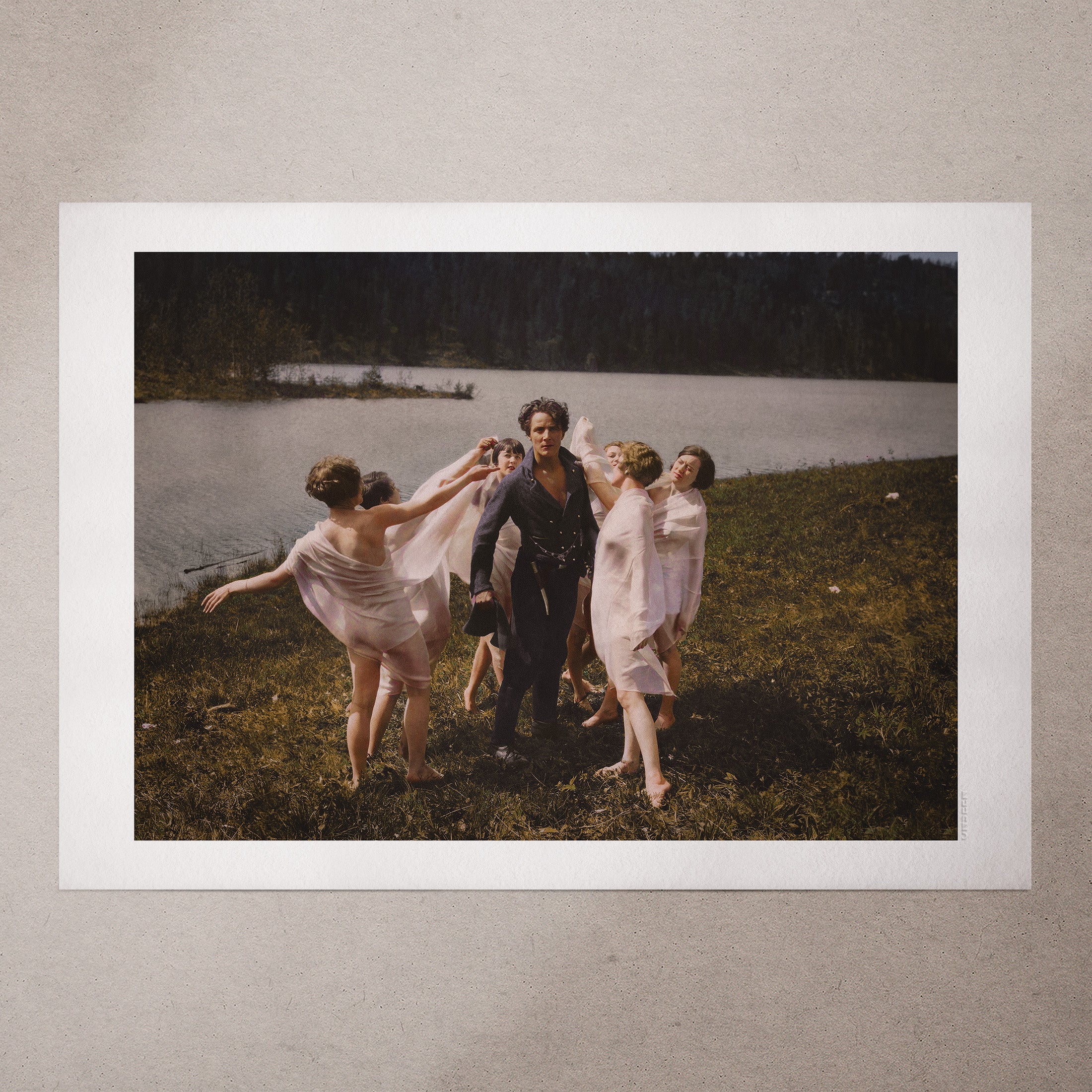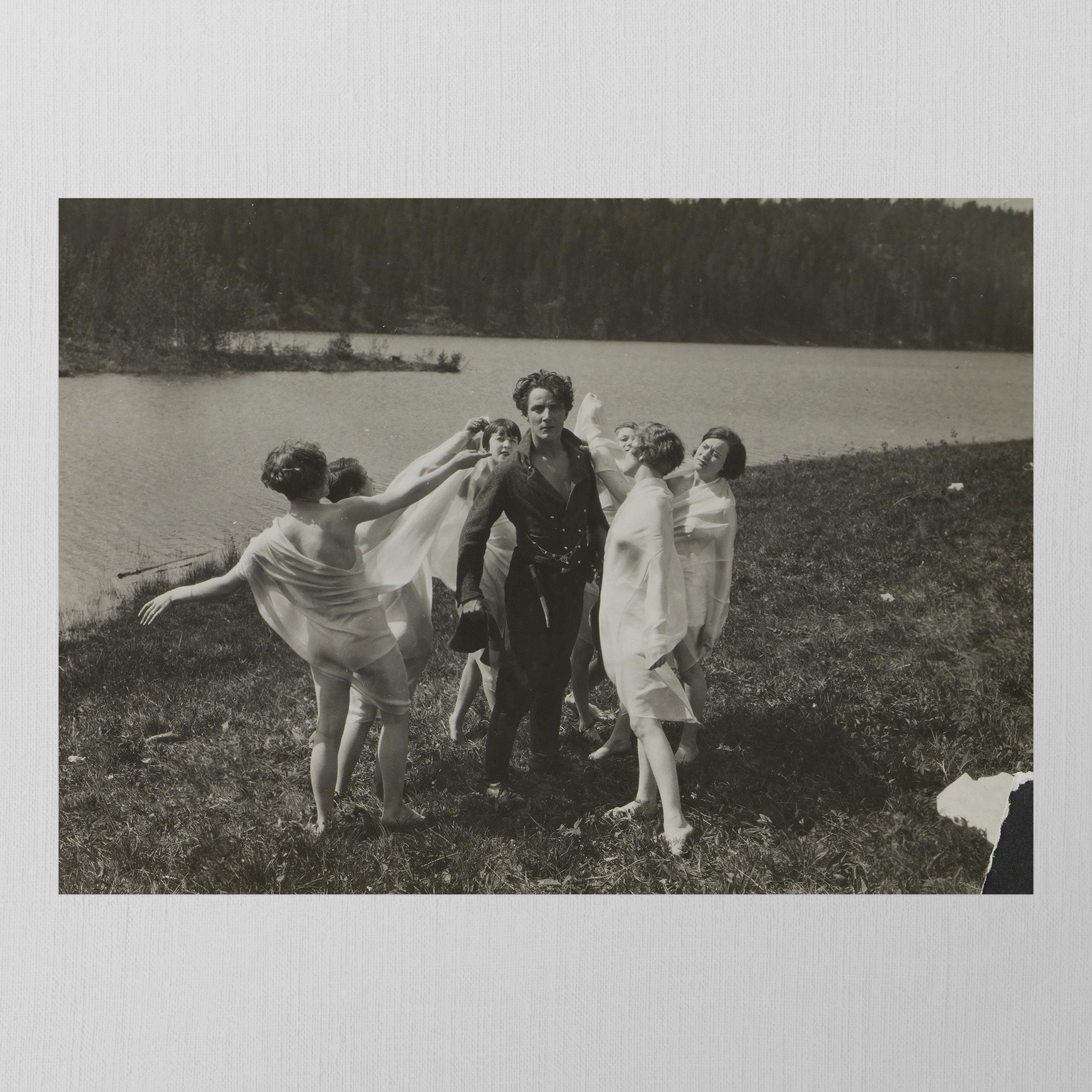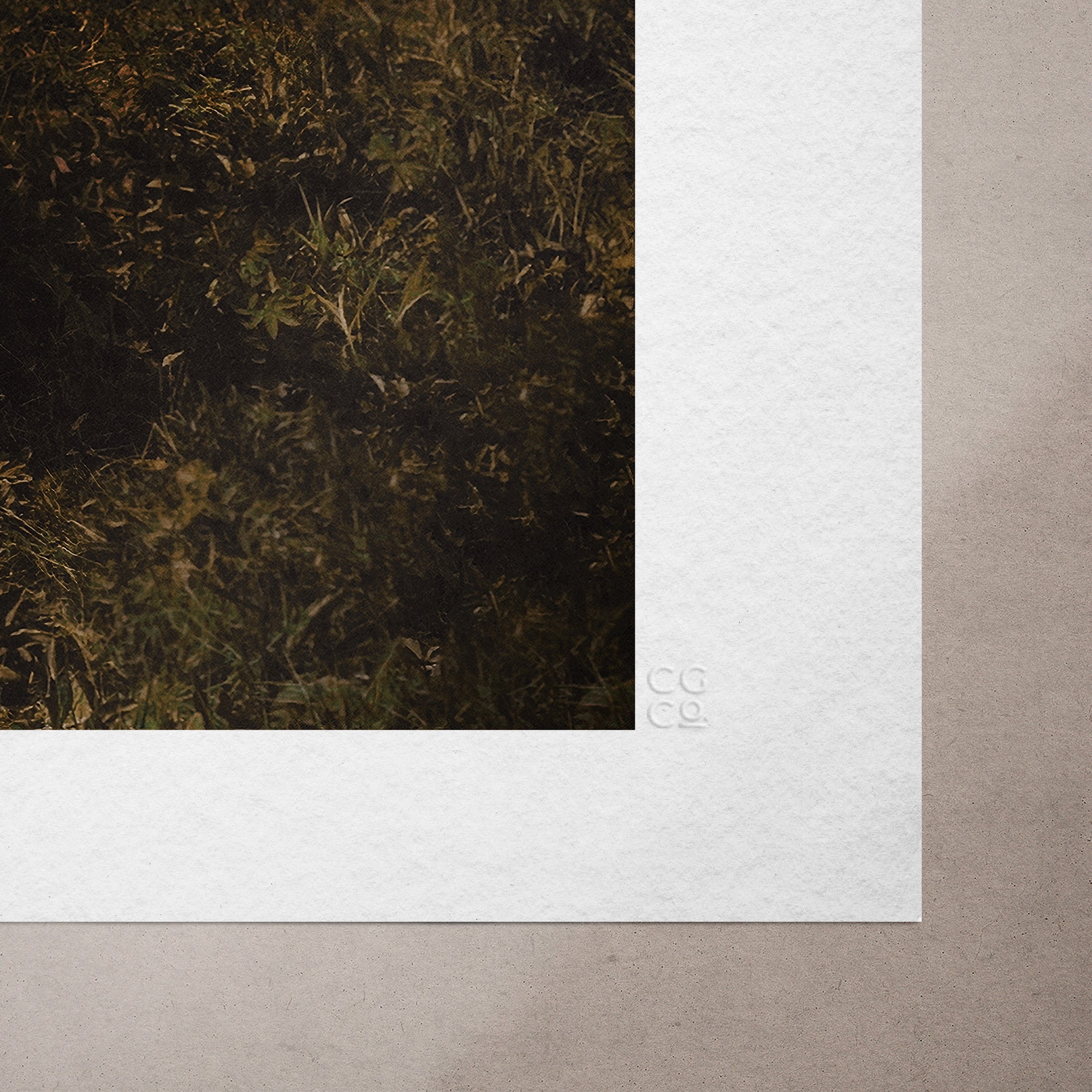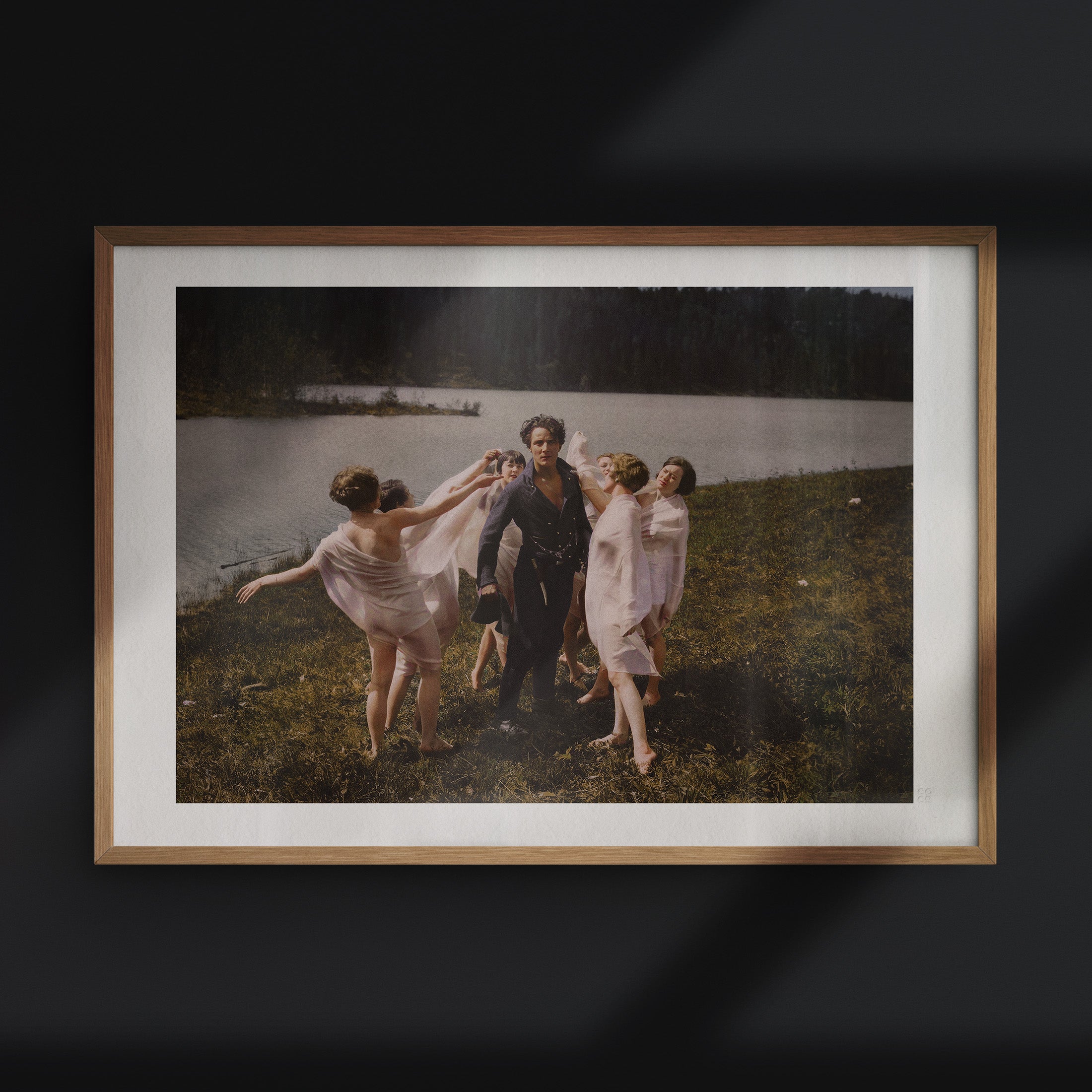 Print Sizes
| | | |
| --- | --- | --- |
|   | cm | in |
| AO | 118.9 x 84.1 | 46.8 x 33.1 |
| A2 | 59.4 x 42.0 | 23.4 x 16.5 |
| A3 | 42.0 x 29.7 | 16.5 x 11.7 |
| A4 | 29.7 x 21.0 | 11.7 x 8.3 |
We honour the past by restoring historical images to the same quality as the day they were created. To serve the artist's intent, we remaster, reconstruct, sharpen, colour-correct, colorize and enlarge their image with total devotion to historical authenticity. That makes your print a window to the past as it was. See for yourself.
Authenticity Assured

A Certificate of Authenticity marks every print as an original and genuine ColorGraph™.

Proudly Independent

We are proud to be an independent UK business sharing the stories hiding in images from the past.