Marilyn Monroe by Corpus Christi Caller-Times, 1954
Regular price

Sale price

$39.00
Archival Giclée Art Print
Certificate of Authenticity
One Tree One Print Commitment
Open Edition
Worldwide Shipping
Free UK shipping on all orders over £100
Collectible museum-grade fine art print, hand-printed in England and individually finished with a monogram emboss. Each sale directly supports the artisan. Listed dimensions include a white border for easy framing.
---
ABOUT THIS PHOTOGRAPH

Versions of this photograph of Monroe are probably one of the most reproduced and iconic images of the 20th century, taken at 586 Lexington Avenue in Manhattan during the filming of The Seven Year Itch, released the following year. During the famous sequence, Monroe stands over a subway vent, letting the air suddenly lift her white cocktail dress up, exposing her legs. Monroe's fame preceded her, and when fans and the press got wind of the intended shooting schedule, came down in their hundreds to gawk at the actress in the early hours of the morning; much to the inconvenience of director Billy Wilder, who was forced to re-shoot the scene on a soundstage in Los Angeles. Footage from both shoots are cut into the final film with very subtle differences for eagle-eyed viewers. Less enthralled by the dress and the fan reaction was Monroe's then husband baseball player Joe Dimaggio, who stormed off from the set. Monroe filed for divorce from DiMaggio shortly after the shoot, following a 'violent fight' in the hotel that night.
There is only one public domain version of this photograph, which I enlarged, restored and re-cropped, filling in the missing information before adding the colour, references of which were taken from several sources including the film itself. – Jordan J. Lloyd
Taken: September, 1954
Location: New York City, United States
Photographer: Corpus Christi Caller-Times
Remaster: Jordan J. Lloyd
Original Format: Black and white photograph
Commercial Use: ⇲ License this Image
---
RELATED PRINT
This photograph is also available as a ⇲ restored & remastered colorized original print from our ⇲ ColorGraph Co. imprint.
PRINT CREDENTIALS

Presented on 315gsm Hahnemühle Photo Rag® Baryta; a pleasantly warm, pure cotton paper with subtle texture, providing excellent reproduction of colour and detail, deep blacks, and perfect contrasts.
ORIGINAL CAPTION

"Photo of Marilyn Monroe while filming The Seven Year Itch on the streets of New York. She apparently stopped at some point during the shooting of the famous "skirt scene" and posed for the reporters and photographers who were covering the film shoot."

"The important thing about the movie The Seven Year Itch is that it answers the burning question, can Marilyn Monroe also act? [T]o get back to the important matter: has Marilyn, in a slap-stick but sophisticated role, really arrived as a comedienne? Well, she has."
– LIFE Magazine, 30th May, 1955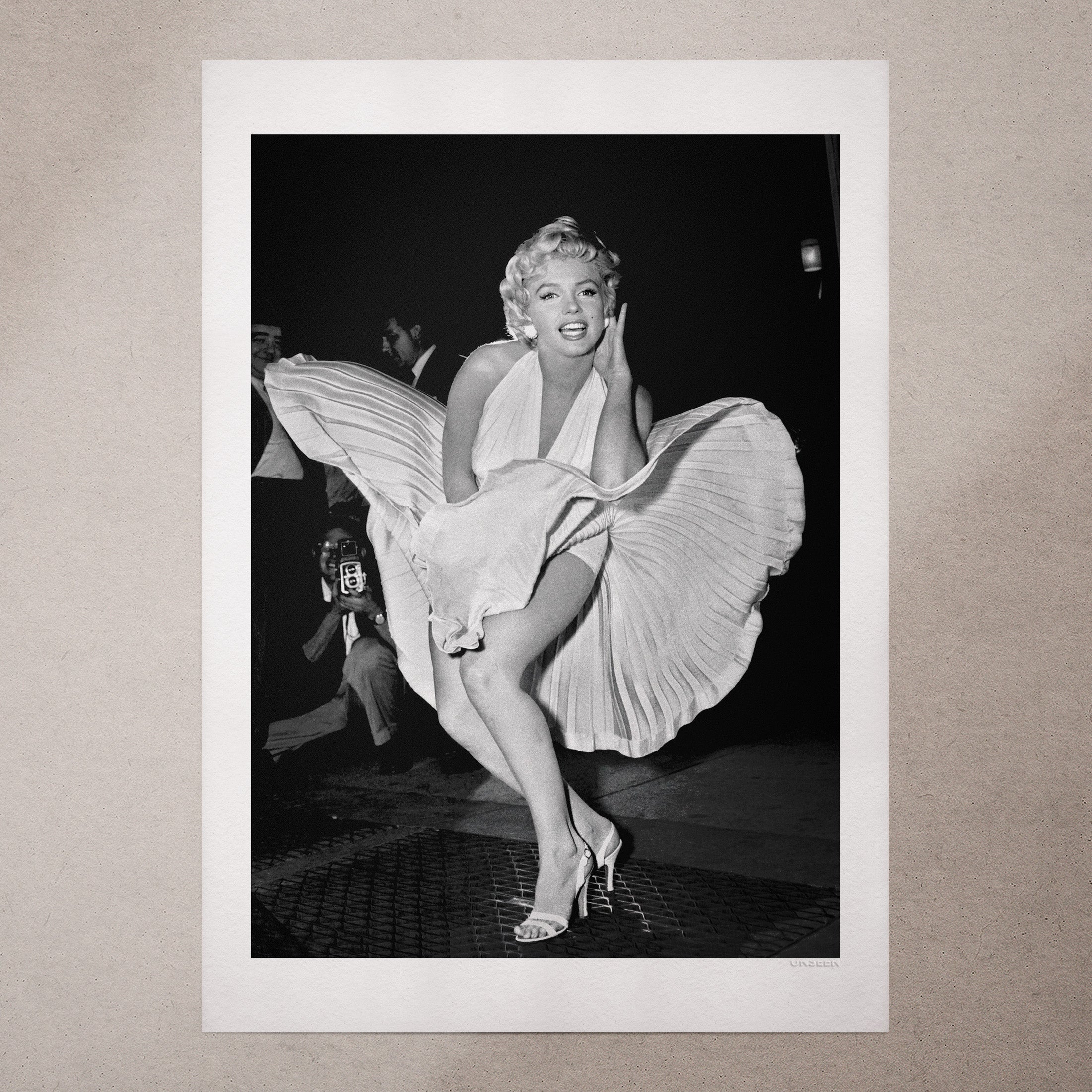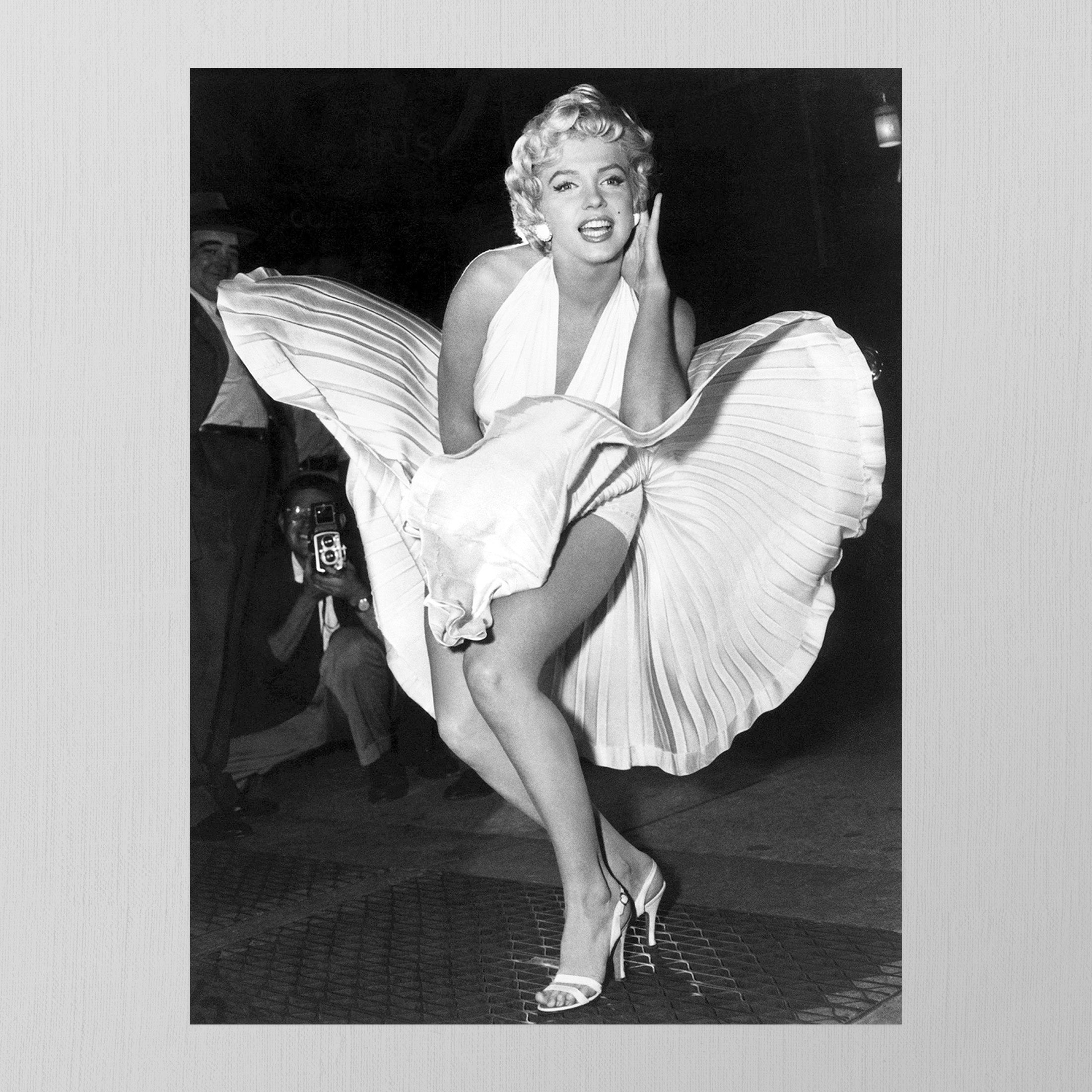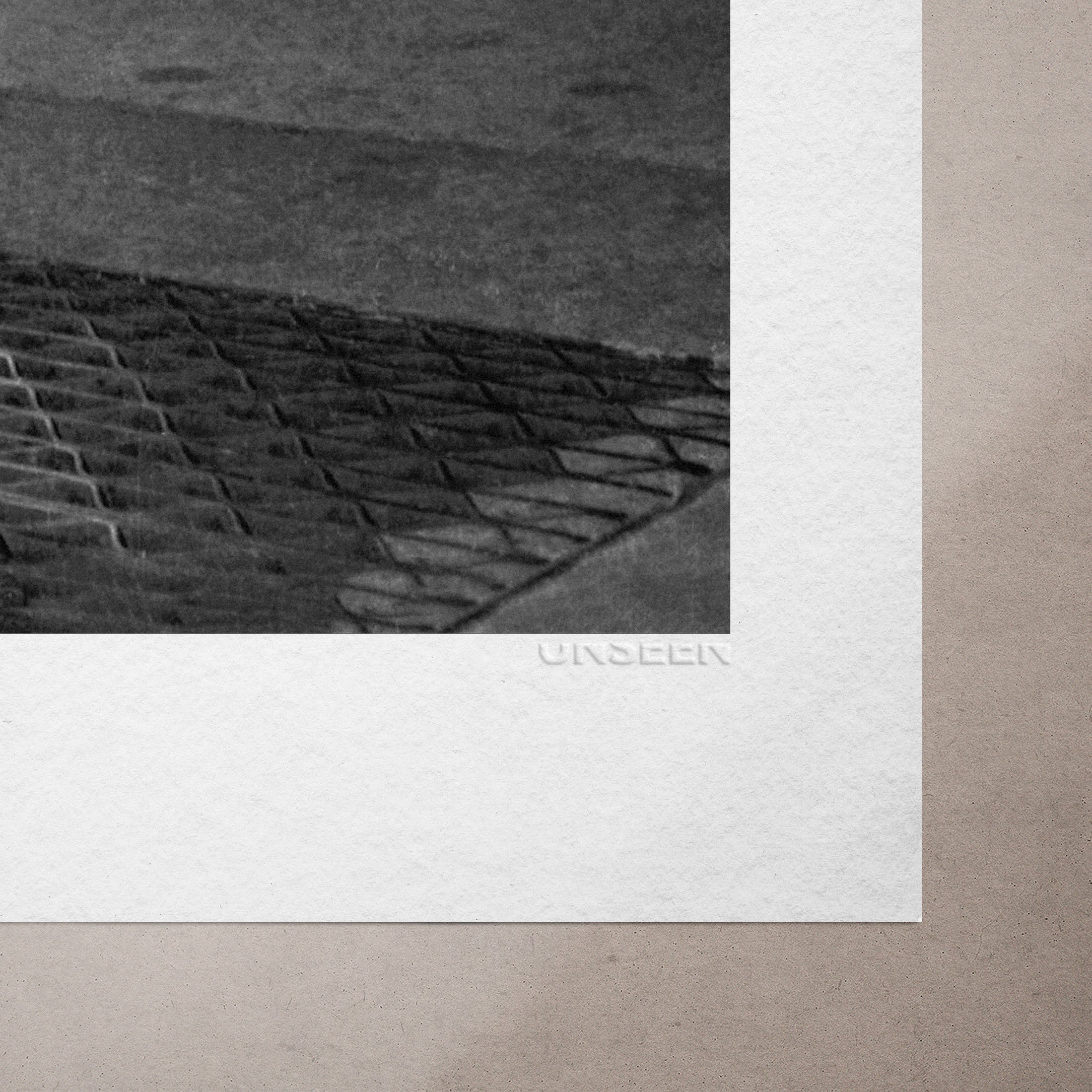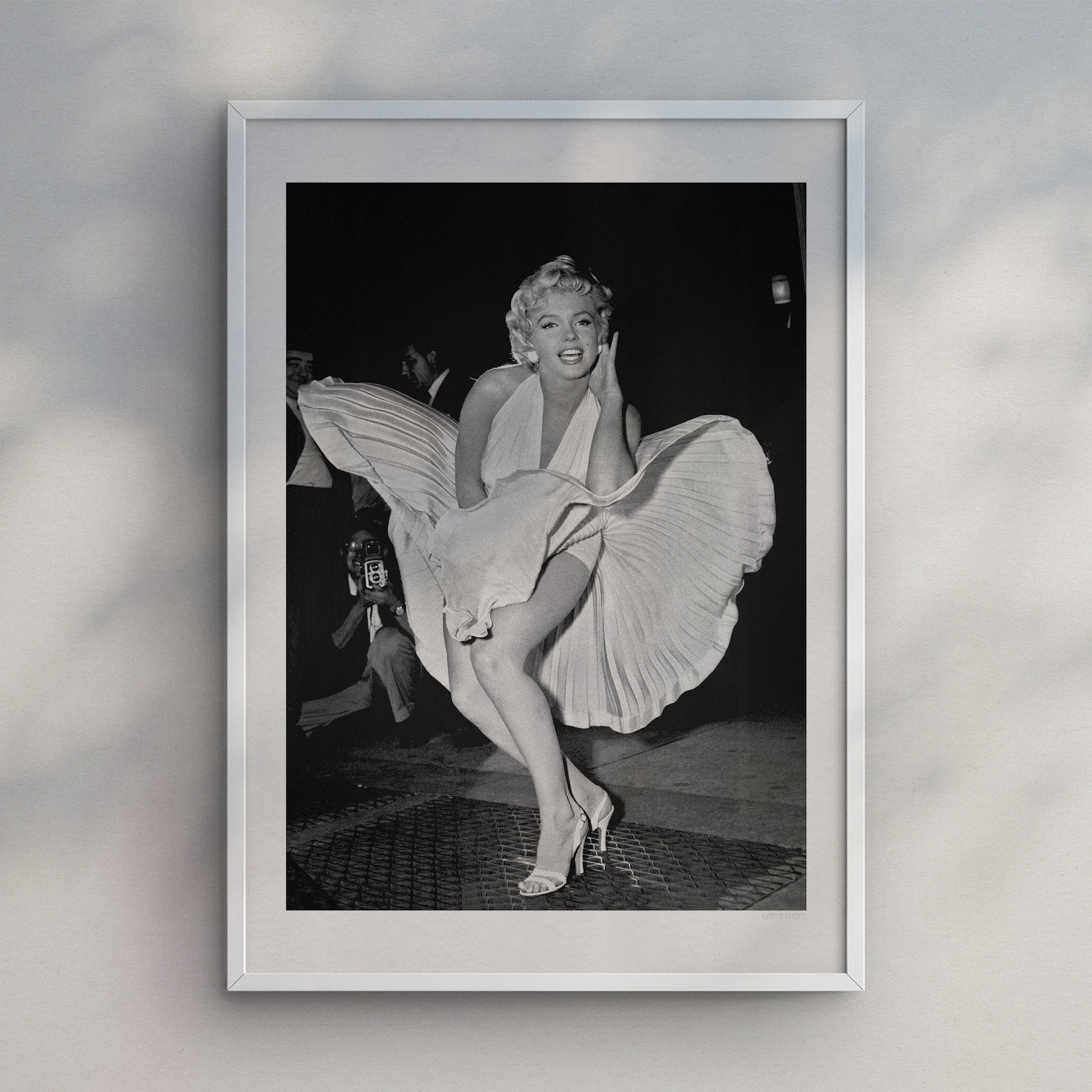 Print Sizes
| | | |
| --- | --- | --- |
|   | cm | in |
| AO | 118.9 x 84.1 | 46.8 x 33.1 |
| A2 | 59.4 x 42.0 | 23.4 x 16.5 |
| A3 | 42.0 x 29.7 | 16.5 x 11.7 |
| A4 | 29.7 x 21.0 | 11.7 x 8.3 |
Authenticity Assured

A Certificate of Authenticity marks every print as an original and genuine Platinum Series.

The Past Remastered

The Platinum Series features restored and remastered historical black and white images from world class archives.

Proudly Independent

We are proud to be an independent UK business sharing the stories hiding in images from the past.