Into the Jaws of Death by Robert F. Sargent, 1944
Regular price

Sale price

$39.00
Archival Giclée Art Print
Certificate of Authenticity
One Tree One Print Commitment
Open Edition
Worldwide Shipping
Free UK shipping on all orders over £100
Collectible museum-grade fine art print, hand-printed in England and individually finished with a monogram emboss. Each sale directly supports the artisan. Listed dimensions include a white border for easy framing.
---
ABOUT THIS PHOTOGRAPH

"SUPREME HEADQUARTERS ALLIED EXPEDITIONARY FORCE
Taken at 0740 on June 6th, this action marks the commencement of Operation Neptune, more commonly known as D-Day. Depicting a Higgins LCVP launching from the USS Samuel Chase, soldiers of the 16th Infantry Regiment, US 1st Infantry Division wade onto Omaha Beach. It's hard to conceive what it must have been like wading into oncoming enemy fire. – Jordan J. Lloyd
Taken: 0740hrs, June 6th, 1944
Location: Omaha Beach, Normandy, France
Photographer: Robert F. Sargent
Remaster: Jordan J. Lloyd
Original Format: Photographic print
Commercial Use: ⇲ License this Image
---
RELATED PRINT
This photograph is also available as a ⇲ restored & remastered colorized original print from our ⇲ ColorGraph Co. imprint.
PRINT CREDENTIALS

Presented on 315gsm Hahnemühle Photo Rag® Baryta; a pleasantly warm, pure cotton paper with subtle texture, providing excellent reproduction of colour and detail, deep blacks, and perfect contrasts.
ORIGINAL CAPTION

"Into the Jaws of Death - U.S. Troops wading through water and Nazi gunfire. American invaders spring from the ramp of a Coast Guard-manned landing barge to wade those last perilous yards to the beach of Normandy. Enemy fire will cut some of them down. Their 'taxi' will pull itself off the sands and dash back to a Coast Guard manned transport for more passengers."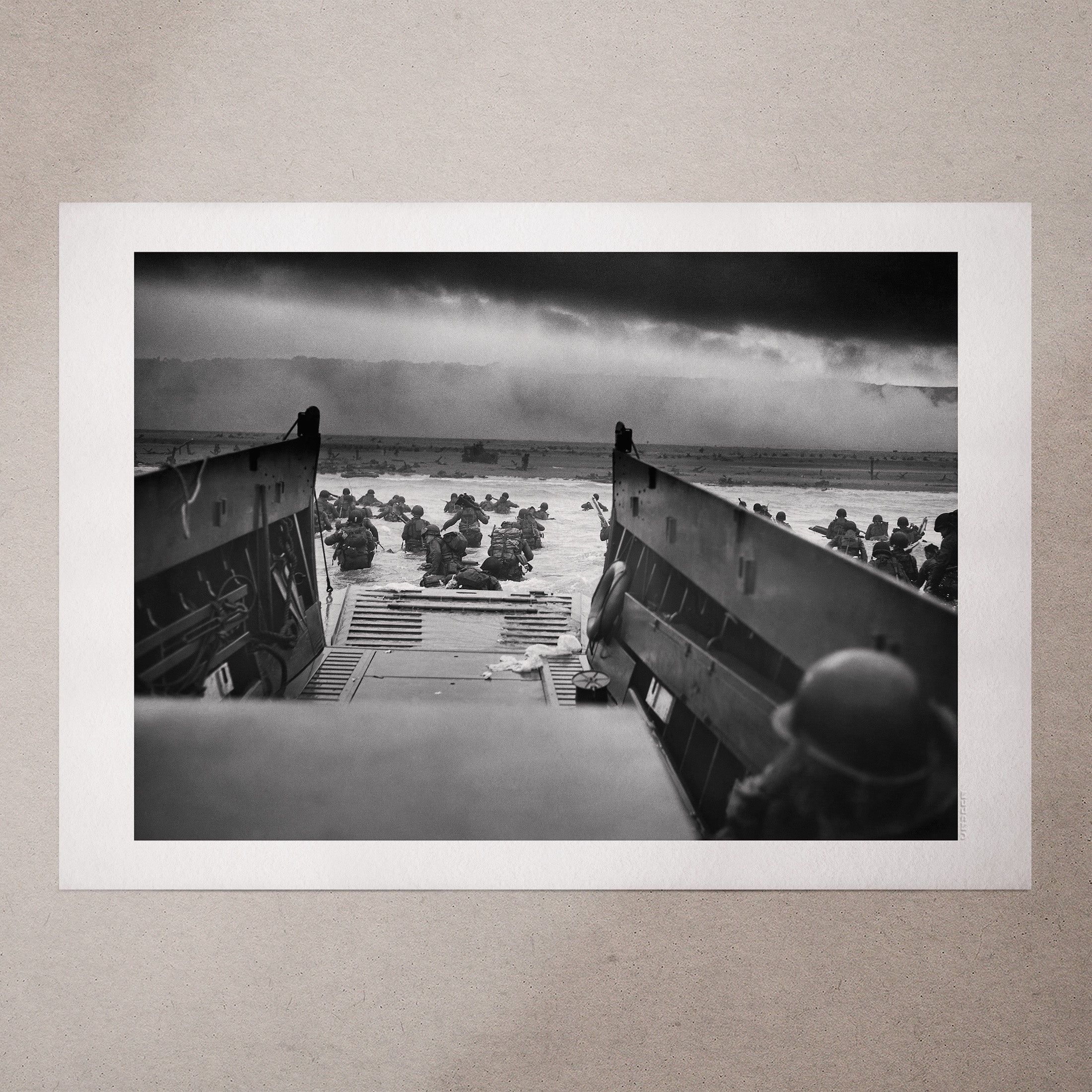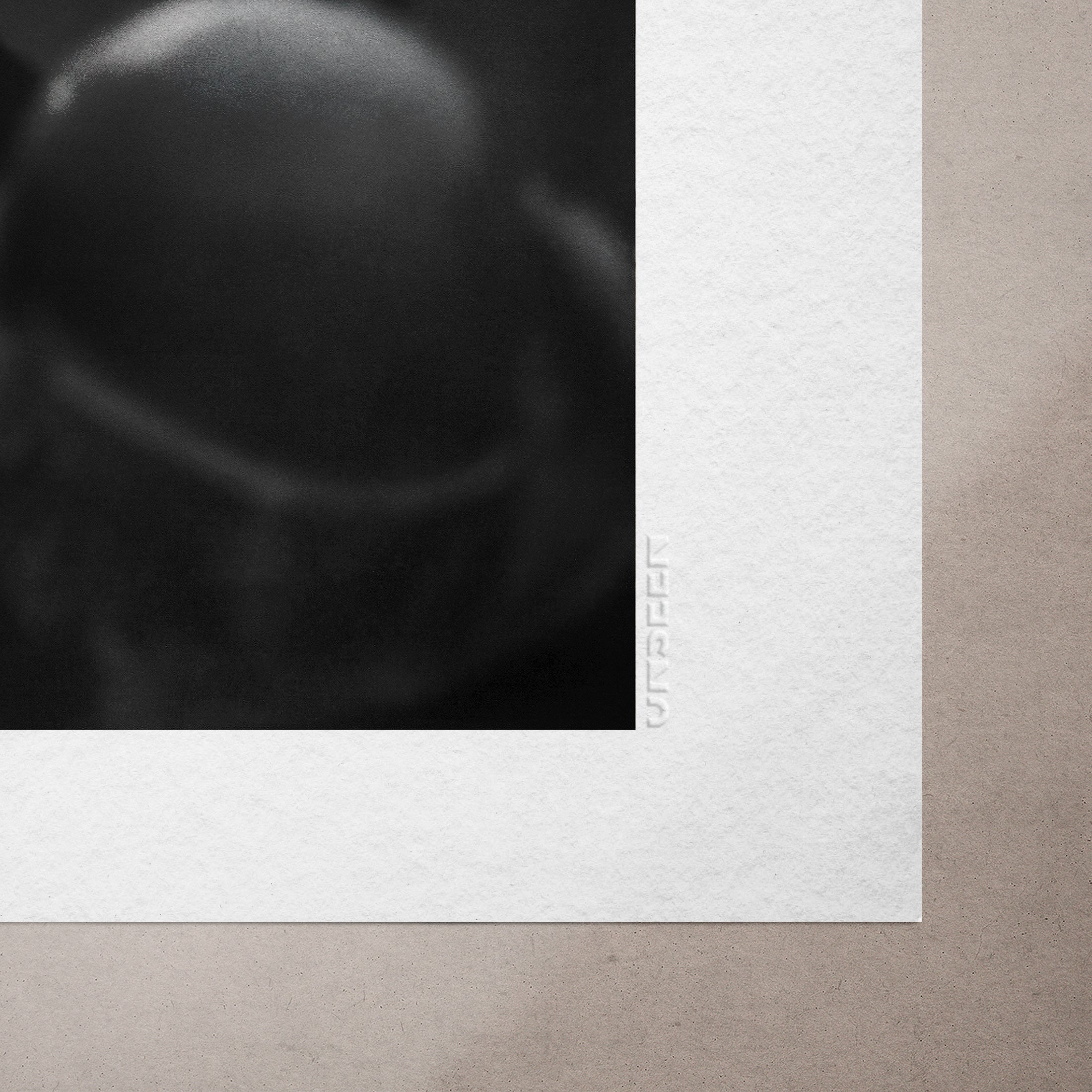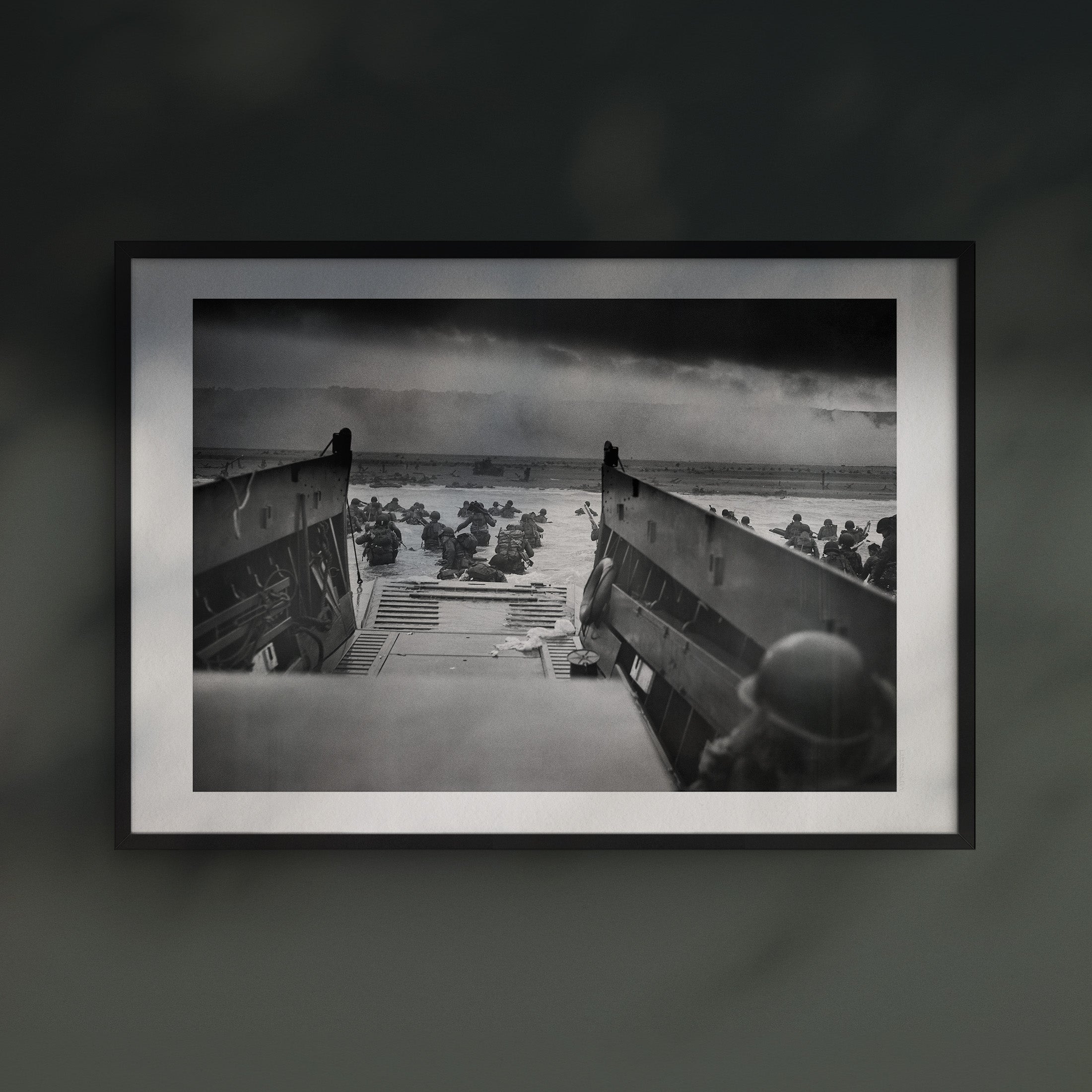 Print Sizes
| | | |
| --- | --- | --- |
|   | cm | in |
| AO | 118.9 x 84.1 | 46.8 x 33.1 |
| A2 | 59.4 x 42.0 | 23.4 x 16.5 |
| A3 | 42.0 x 29.7 | 16.5 x 11.7 |
| A4 | 29.7 x 21.0 | 11.7 x 8.3 |
Authenticity Assured

A Certificate of Authenticity marks every print as an original and genuine Platinum Series.

The Past Remastered

The Platinum Series features restored and remastered historical black and white images from world class archives.

Proudly Independent

We are proud to be an independent UK business sharing the stories hiding in images from the past.