Daredevil by, 1917, Colorized
Regular price

Sale price

$46.00
Archival Giclée Art Print
Certificate of Authenticity
One Tree One Print Commitment
Open Edition
Worldwide Shipping
Free UK shipping on all orders over £100
Collectible museum-grade fine art print, hand-printed in England and individually finished with a monogram emboss. Each sale directly supports the artisan. Listed dimensions include a white border for easy framing.
---
ABOUT THIS PHOTOGRAPH

Jug 'Jammie' Reynolds, also known as 'The Human Fly' balances precariously over the edge of the Lansburgh furniture building on 9th NW, Washington DC, 1917 as part of a wider routine including acrobatics. Reynolds toured his daredevil act across the USA, and began his routine by climbing up the building like Spider-Man before his acrobatic and balancing displays. Whilst the date of this particular image is dated around 1917, a similar showcase in Carlisle, PA in October 1915 drew a crowd of 1,500 people. The local paper covered the stunt, Reynolds "starting at the awning and landing on the high tower… after reaching it successfully, he placed two tables and on them several chairs," the article reads. "Then he balanced himself on a chair while people held their breath."
The restoration took several days on and off, with the glass plate negative itself showing extensive damage to the original coating which needed a lot of care and attention. Often with restoration, the aim is to fix the blemish while retaining the overall shape and texture of the undamaged surroundings. Colour references are taken from modern-day images of buildings that have survived and coloured postcards from the time. – Jordan J. Lloyd
Taken: c.1917
Location: Washington D.C., United States
Photographer: Harris & Ewing
Remaster & Colorization: Jordan J. Lloyd
Original Format: 5" x 7" glass negative
Commercial Use: ⇲ License this Image
---
RELATED PRINT
This photograph is also available as a ⇲ restored & remastered black and white original print from our ⇲ Platinum Series.
PRINT CREDENTIALS

Presented on 315gsm Hahnemühle Photo Rag® Baryta; a pleasantly warm, pure cotton paper with subtle texture, providing excellent reproduction of colour and detail, deep blacks, and perfect contrasts.
ORIGINAL CAPTION

"Jammie Reynolds, daredevil."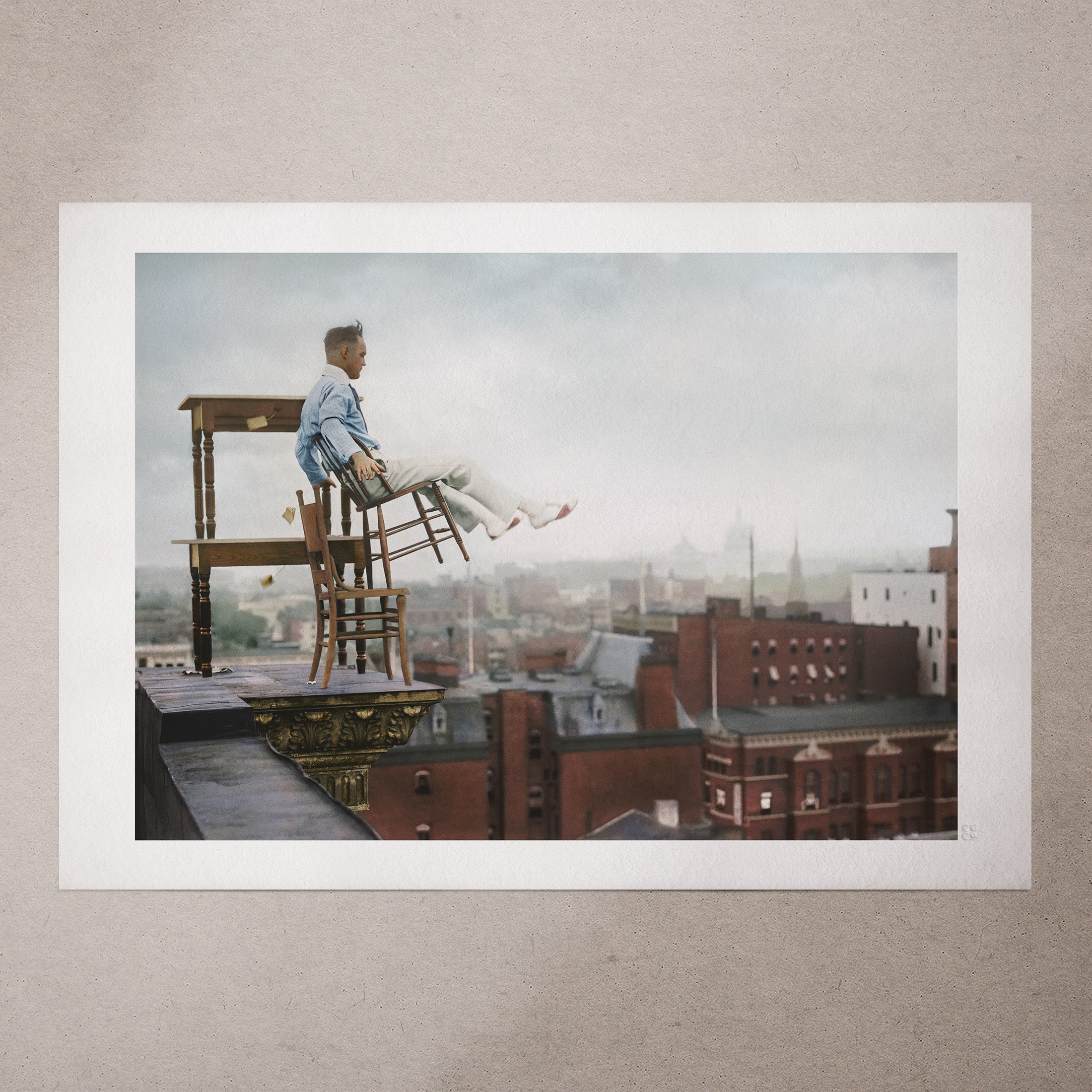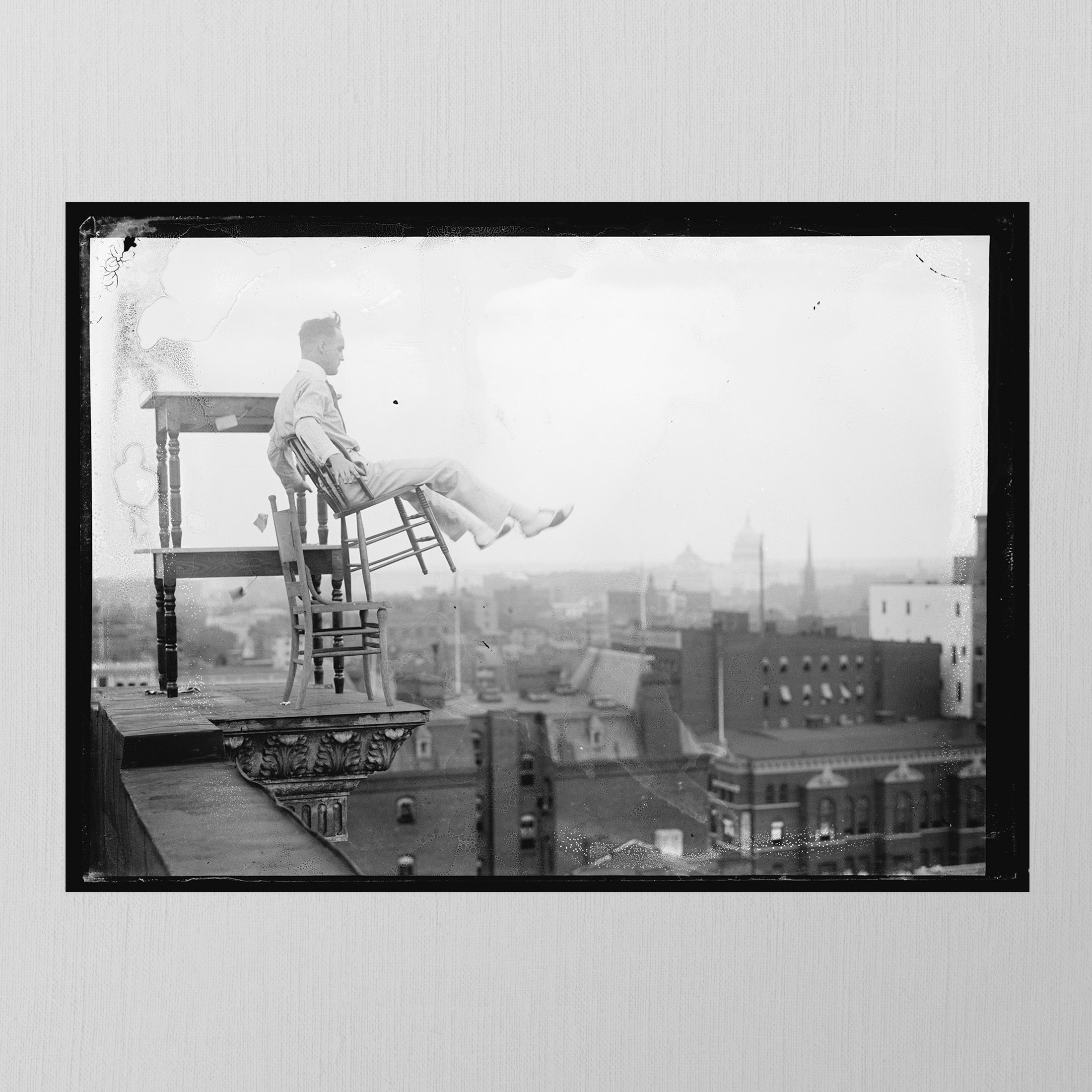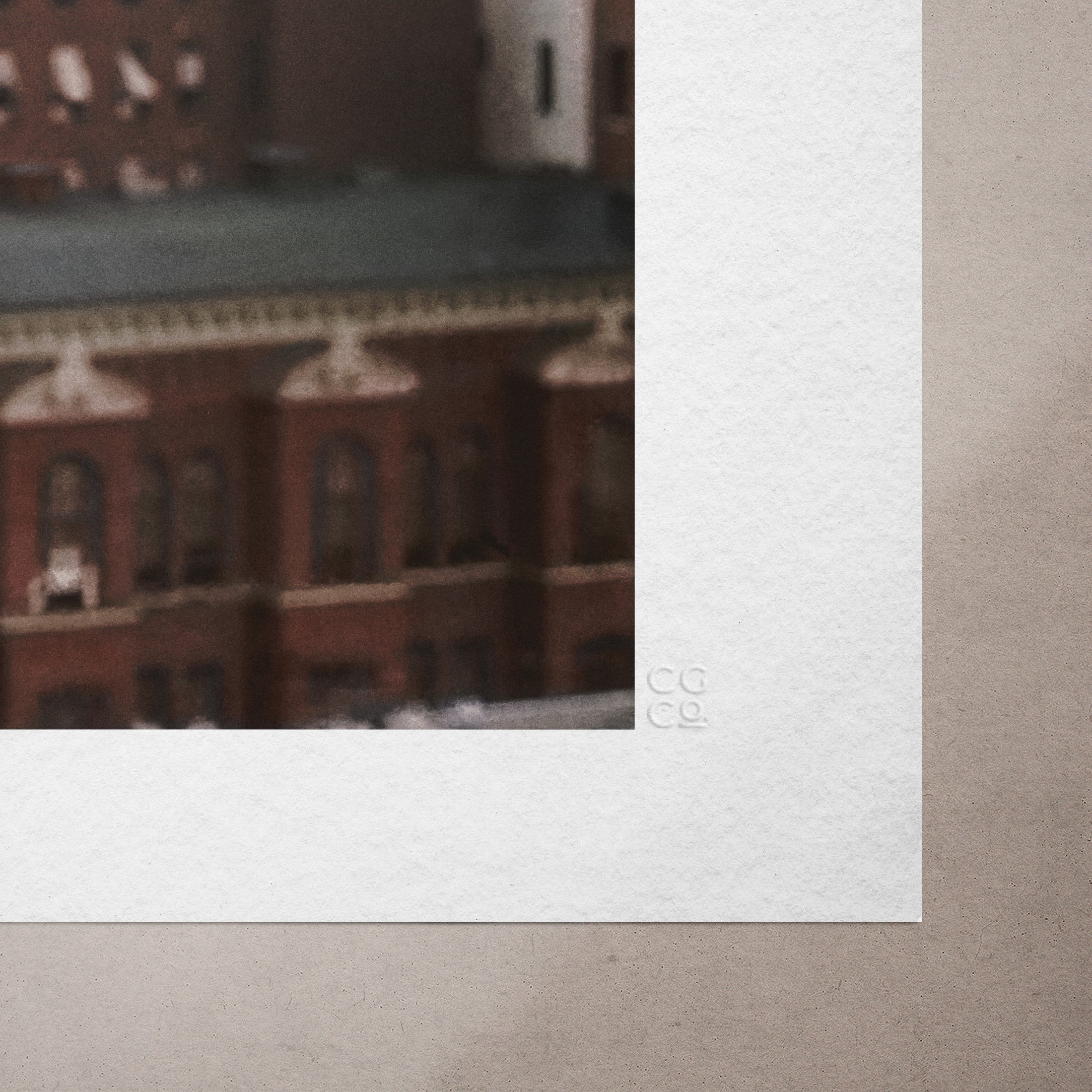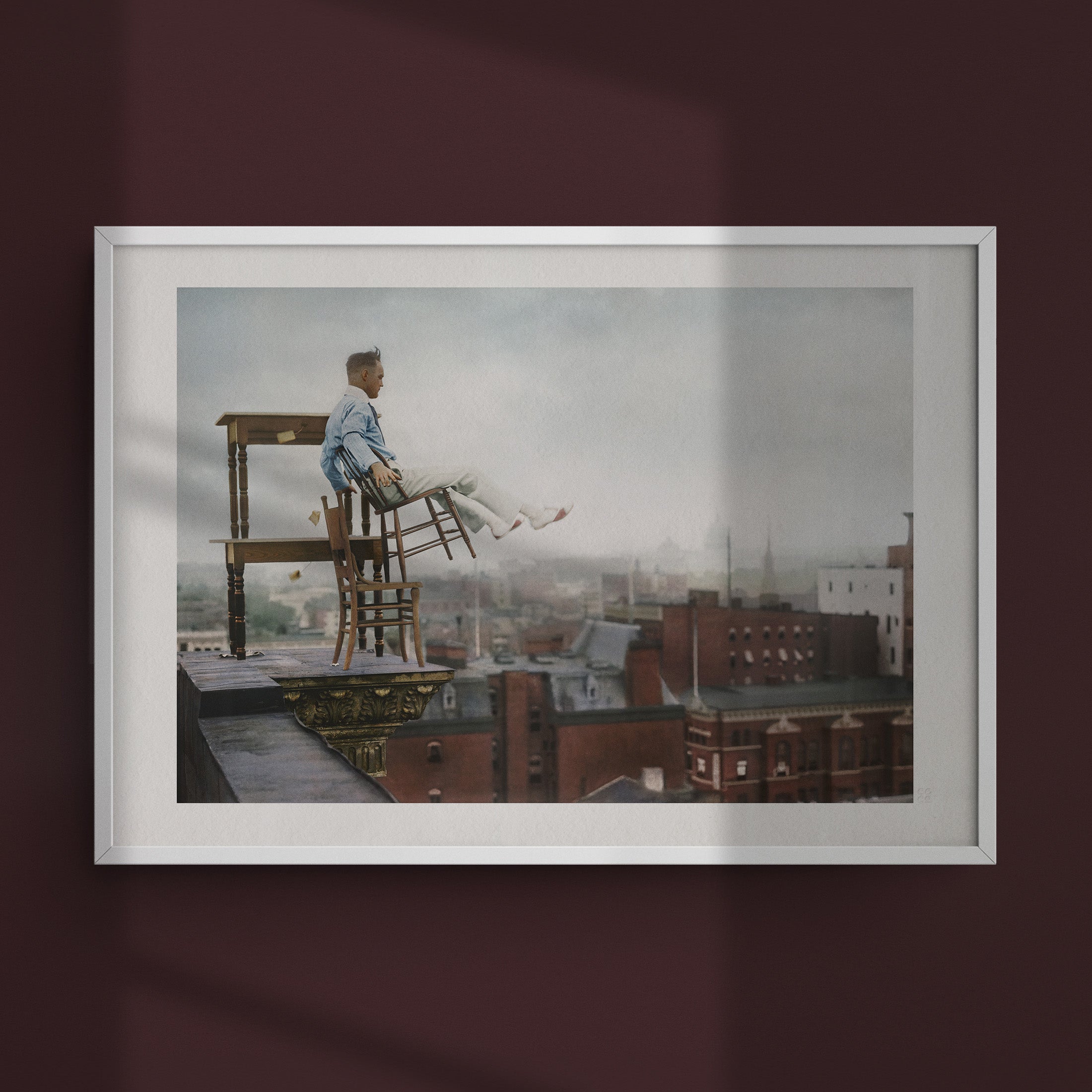 Print Sizes
| | | |
| --- | --- | --- |
|   | cm | in |
| AO | 118.9 x 84.1 | 46.8 x 33.1 |
| A2 | 59.4 x 42.0 | 23.4 x 16.5 |
| A3 | 42.0 x 29.7 | 16.5 x 11.7 |
| A4 | 29.7 x 21.0 | 11.7 x 8.3 |
We honour the past by restoring historical images to the same quality as the day they were created. To serve the artist's intent, we remaster, reconstruct, sharpen, colour-correct, colorize and enlarge their image with total devotion to historical authenticity. That makes your print a window to the past as it was. See for yourself.
Authenticity Assured

A Certificate of Authenticity marks every print as an original and genuine ColorGraph™.

Proudly Independent

We are proud to be an independent UK business sharing the stories hiding in images from the past.